Second Plane Crash In As Many Days Near Alexandria Turns Deadly
64-year-old Kenneth Ryan, who was flying alone, died in the crash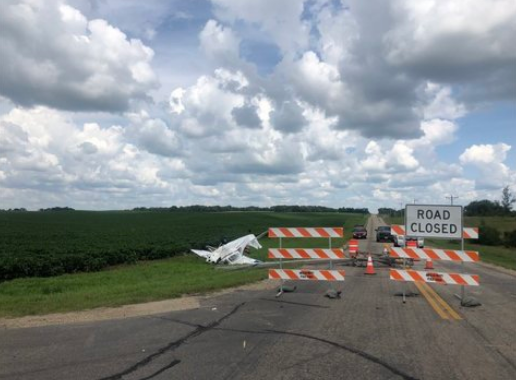 ALEXANDRIA, Minn. — An Alexandria, Minnesota man has died after his plane crashed Saturday evening near the city.
It was the second crash in the area in two days.
According to the Douglas County sheriff's office, several people called 911 around 7 p.m. reporting a plane had crashed at Townhall Road and 10th Avenue Southwest in LaGrand Township.
Medical personnel arrived on scene and discovered that the pilot, 64-year-old Kenneth Ryan, who was flying alone, died in the crash.
Authorities say the plane appears to have struck a power pole.
On Friday, an 18-year-old pilot conducted an emergency landing in Lake Winona.
He was not hurt.
The FAA and NTSB are investigating.