North Dakota U.S. Sen. John Hoeven Sworn In For 3rd Term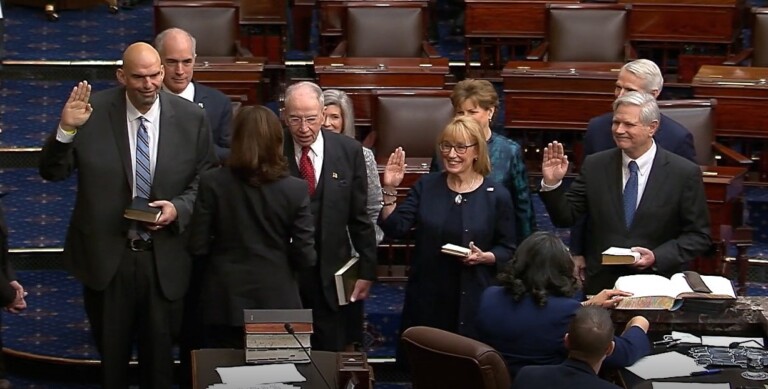 WASHINGTON, D.C. (KVRR) — North Dakota Republican Sen. John Hoeven is sworn in for his third term along with fellow election winners including John Fetterman of Pennsylvania.
Vice President Kamala Harris was the first woman to preside over opening day in the Senate as she swore in new senators.
Hoeven says the 118th Congress needs to focus on addressing the real issues impacting American households including getting inflation under control.
He says the best way to do that is to unleash all of America's vast energy resources, including abundant oil, gas and coal reserves.