Upper Midwest braces for massive winter storm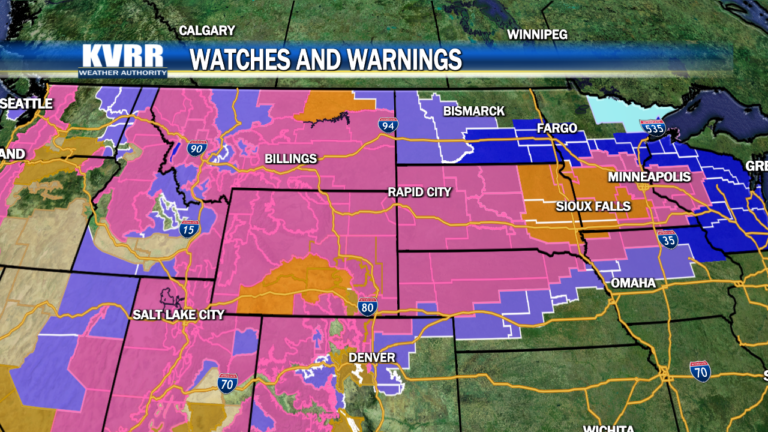 FARGO, N.D. (KVRR) – A massive winter storm could bring record-breaking snow totals to the Northern Plains and Upper Midwest.
Snow accumulations will range from 15 to 25 inches with the heaviest amounts of snow into east central Minnesota and west central Wisconsin.
Winter Storm Watches and Advisories cover nearly all states to the West stretching to Wisconsin.
The first round of light snow will move in from the west late Tuesday morning followed by a lull in activity until Wednesday evening.
Conditions will deteriorate quickly into the evening, snow combined with strong sustained winds gusting up to 45 mph will create blizzard-like conditions with widespread blowing snow that could significantly reduced visibility across much of the region.
Accumulations in much of North Dakota and northern Minnesota will be lighter, however travel during the storm is not advised.
Take time to prepare and keep a survival kit in your vehicle at all times.