FPD investigating after a body found in water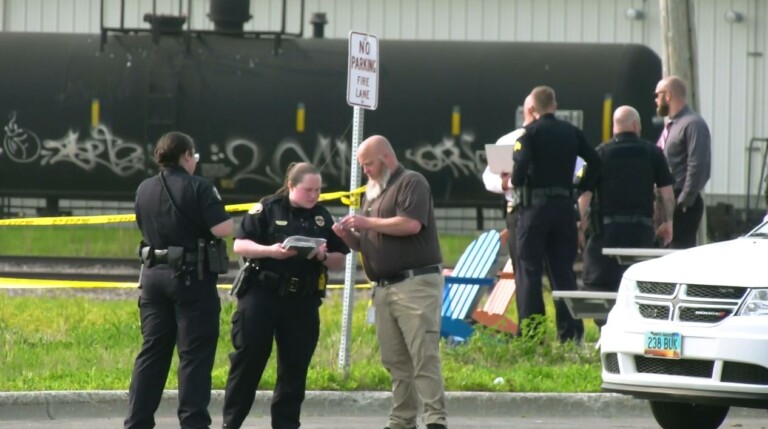 FARGO, N.D. (KVRR/KFGO: 4PM UPDATE) — Fargo Police Department is investigating after a body was found in a retention pond in the 3500 block of Main Avenue.
Cass County Coroner was among those on the scene just after 9 a.m. behind a large commercial-industrial business park south of Main Avenue and east of I-29.
A police spokesperson says the adult male had been in the pond for an undetermined amount of time.
Two people in hazmat type wetsuits were seen assisting at the scene.
Our photographer that was on scene said you could still see the body in the water.
Authorities appeared to finish their on-scene investigation around noon.
Police do not believe there is any threat to the public.
**Original Story Below**
FARGO, N.D. (KVRR) – The Fargo Police Dept. is investigating after a body was found in the water off the 3500 Block of Main Ave.
FPD confirmed that this is an ongoing case and there is no additional information at this time.
The area was filled with law enforcement this morning.