West Nile virus confirmed in Grand Forks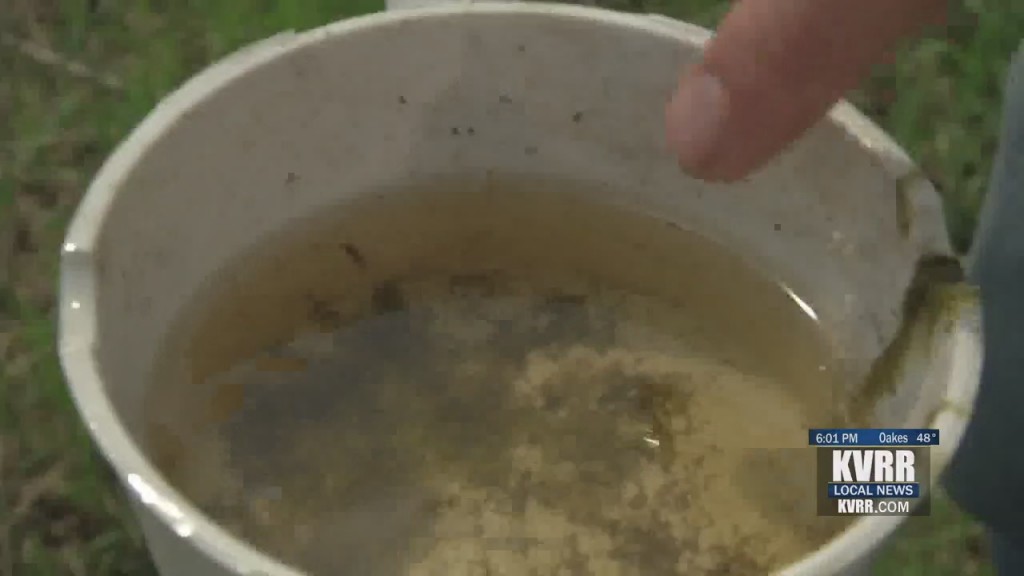 GRAND FORKS, N.D. (KVRR) — West Nile virus was confirmed in a pool of mosquitoes collected in Grand Forks.
The city is urging people in Grand Forks and East Grand Forks to take extra precautions to avoid being bit.
The Health Department recommends you use bug spray that contains DEET, limit your outdoor activities when mosquitoes are most active, wear long pants and long-sleeved shirts, and eliminate standing water around your homes.
West Nile virus can come with symptoms such as fever, headache, body aches, skin rash, and swollen lymph nodes.
For more information about West Nile virus and the Grand Forks Mosquito Control Program, visit:  www.gfmosquito.com