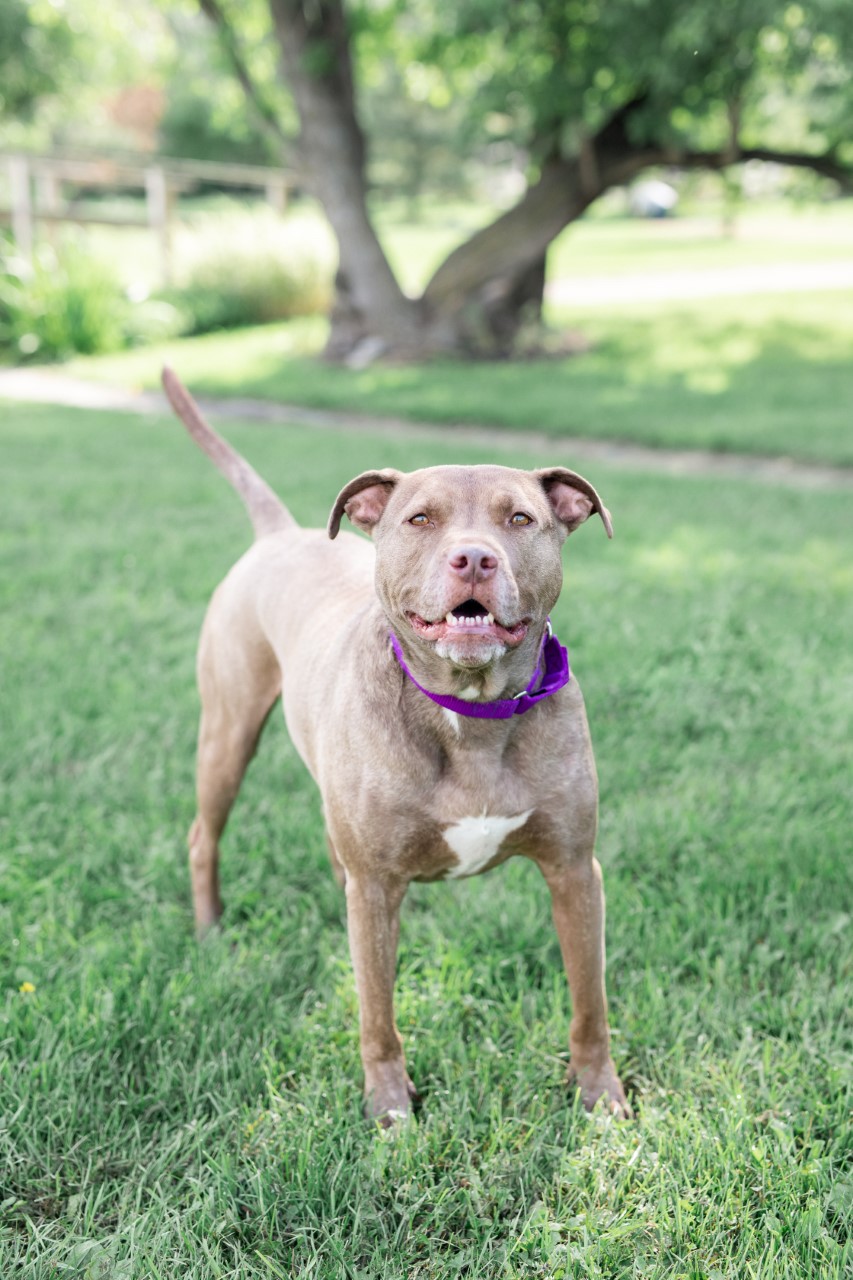 Wilma
What's happenin' peeps? The name's Wilma. I'm a sweet girl looking for a place to call home. I enjoy long walks where I can show off my signature wiggle and work a crowd. I've got charisma and charm and I'm not afraid to use it to win your heart. Next to my 'work it wiggle', my next best feature is my infectious smile… which is sure to turn your frown upside down if you're having a bad day. My wish is to find my perfect match; someone I can snuggle on the couch with as I get belly rubs… now that would be ideal! I think we could be really happy together if you just gave me a chance. What do you say… want to set up a time to meet?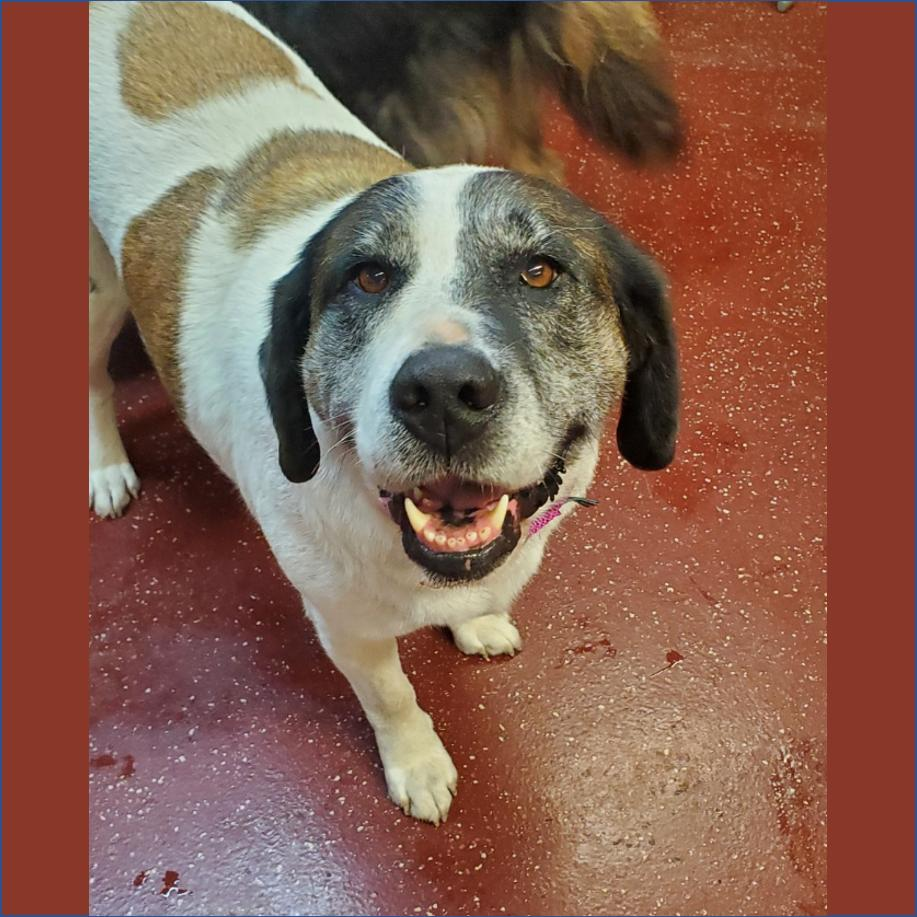 Name: Delilah
Breed: Saint Bernard / Mixed (medium coat)
Age: 5 Years
Size: 91.3 lbs.
Delilah is a gentle old soul in a 5-year-old's body. She can be shy at first but once you give her some love, she will love you right back. She will run up to you and "crash land" on her side to get belly rubs!
Delilah is the best dog on a leash and she loves walks and being outside. She doesn't currently know any commands, but she's a smart girl. She's perfectly potty trained and can hold her bladder for a long time. She is also very good at being in her kennel or being left in a room for quiet time.
Delilah is such a sweet, laid back girl and she will make her forever family VERY happy!