Giving Back and Getting Back: Salvation Army Christmas Eve Meal
An over 20-year-long tradition continues to grow and spread joy.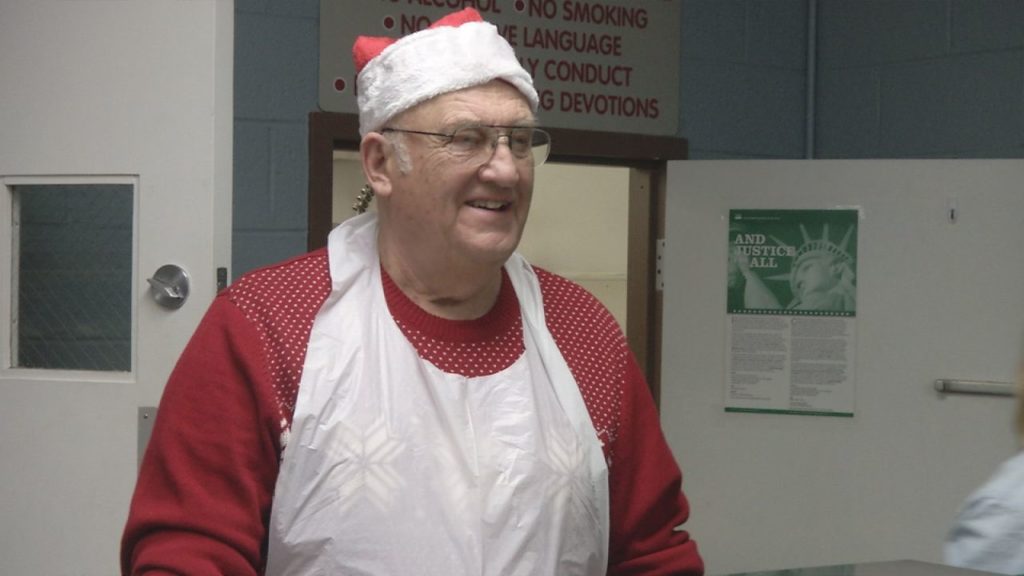 FARGO, N.D.
For more than 20 years, Community Presbyterian Church of West Fargo and the Salvation Army have hosted a special Christmas Eve meal for those in need in the area.
Christmas Eve is a busy time at the Salvation Army's location downtown.
Each year, they feed around 170 people.
At 80–years–old, Marvin L. Snyder has been homeless for much of his life.
He says for many in the Fargo homeless community, the holidays can be hard.
"Well I try to enjoy it the best I can. I've known Fargo for a long, long time and this place here, I watched this building right here grow up," says Snyder.
He says the Salvation Army has helped him a lot over the years.
Although he prefers to spend most of his time on his own, the holiday meal is an opportunity to be around the community.
"They do a good job, food and all. Even the cooks are good. So no problem with that," says Snyder.
For Major Elaine Medlock, the best part of the holiday meal is hearing the stories from those who come in.
This morning, one man shared a particularly heartwarming story with her.
"He told me that he'd been at the church down the street and felt like he needed to be there and a lady came in and asked him if he was okay and he said yeah… and then she came back and handed him $40 and he said, I'm stranded, and was waiting for money to get to visit his mom in Minneapolis and he wanted to come and share with somebody that miracle, that he'd had a Christmas miracle," says Major Medlock.
The meals aren't the only gifts being given; volunteers say their gift is getting the opportunity to help out their community.
Dixon Moorhead has been coming here since the beginning.
"The Salvation Army gives this to us as a gift and we because of this gift are able to help others and it makes us feel good," says Moorhead.
He says seeing second and third generations of volunteers come through to help out is particularly special.
"We know that our business associates, family, our church members, etcetera will grow doing this. We're giving of ourselves," says Moorhead.
A shining example that sometimes giving is a gift within itself.
The Salvation Army says they're always looking for volunteers to help out.
They say the best way to get involved is to call them directly at 701-232-5565.
You can also visit their website by clicking here.