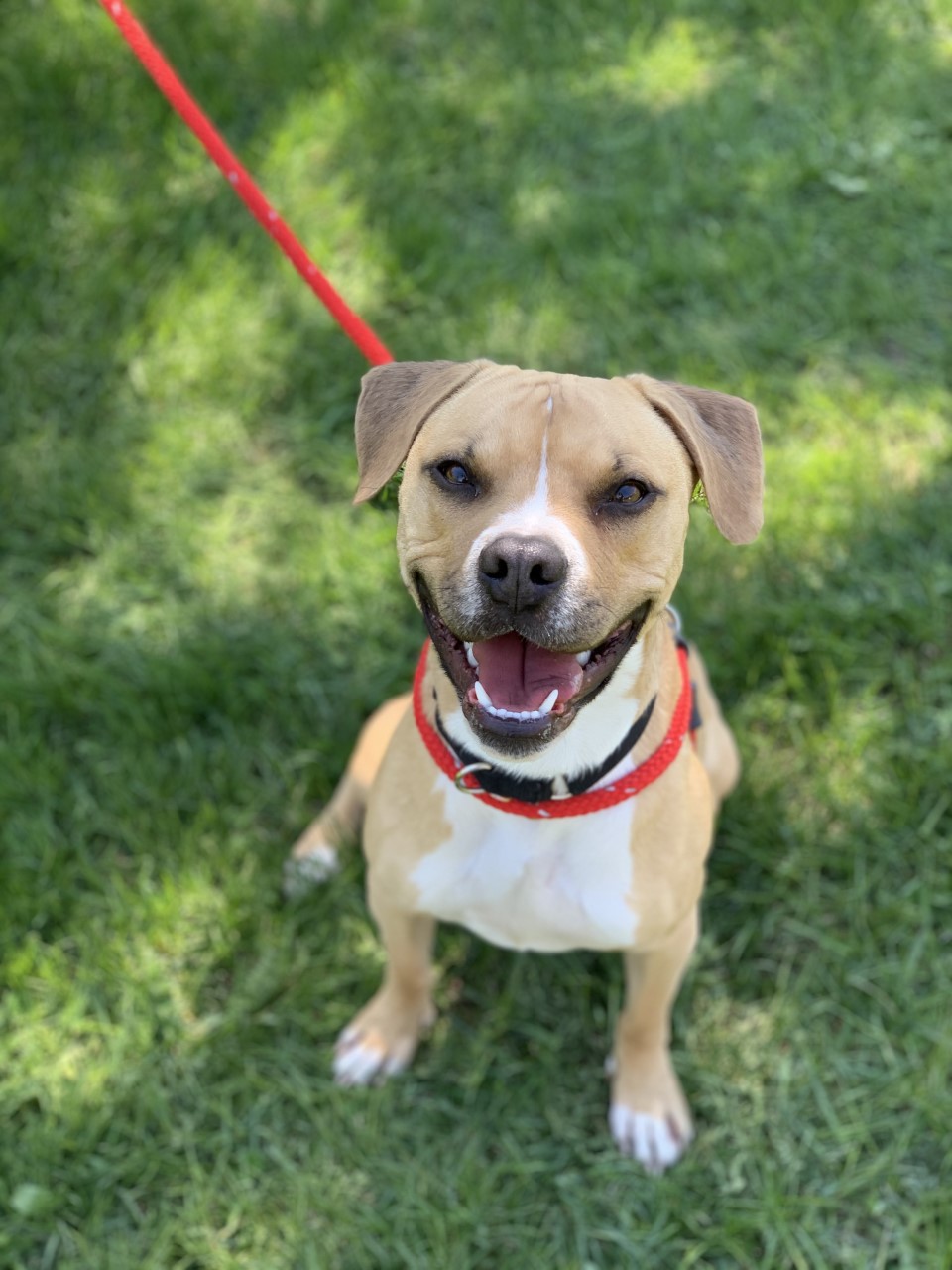 COFFEE
1 year old
Boxer/Pit Bull Mix
Hi, my name's Coffee! I'm a sweet, cheerful girl who's full of energy! You could say I'm fully caffeinated, and you're sure to get a buzz off my exuberant energy! I always have a smile on my face and I strive to bring a smile to everyone I meet! I'm a busy girl and I'm looking for an active family who likes to play and keep things moving. I've got places to go, people to see, squirrels to watch… ya, know what I mean? I need to be the only pet in the household, but don't worry, I promise to keep you busy all on my own. I don't mind kids, but I'd do better with older children who can keep up with me. All in all, I'm just looking for my perfect match… someone who gets me, and lets me be me! So, what do you think? How 'bout you take a chance on me?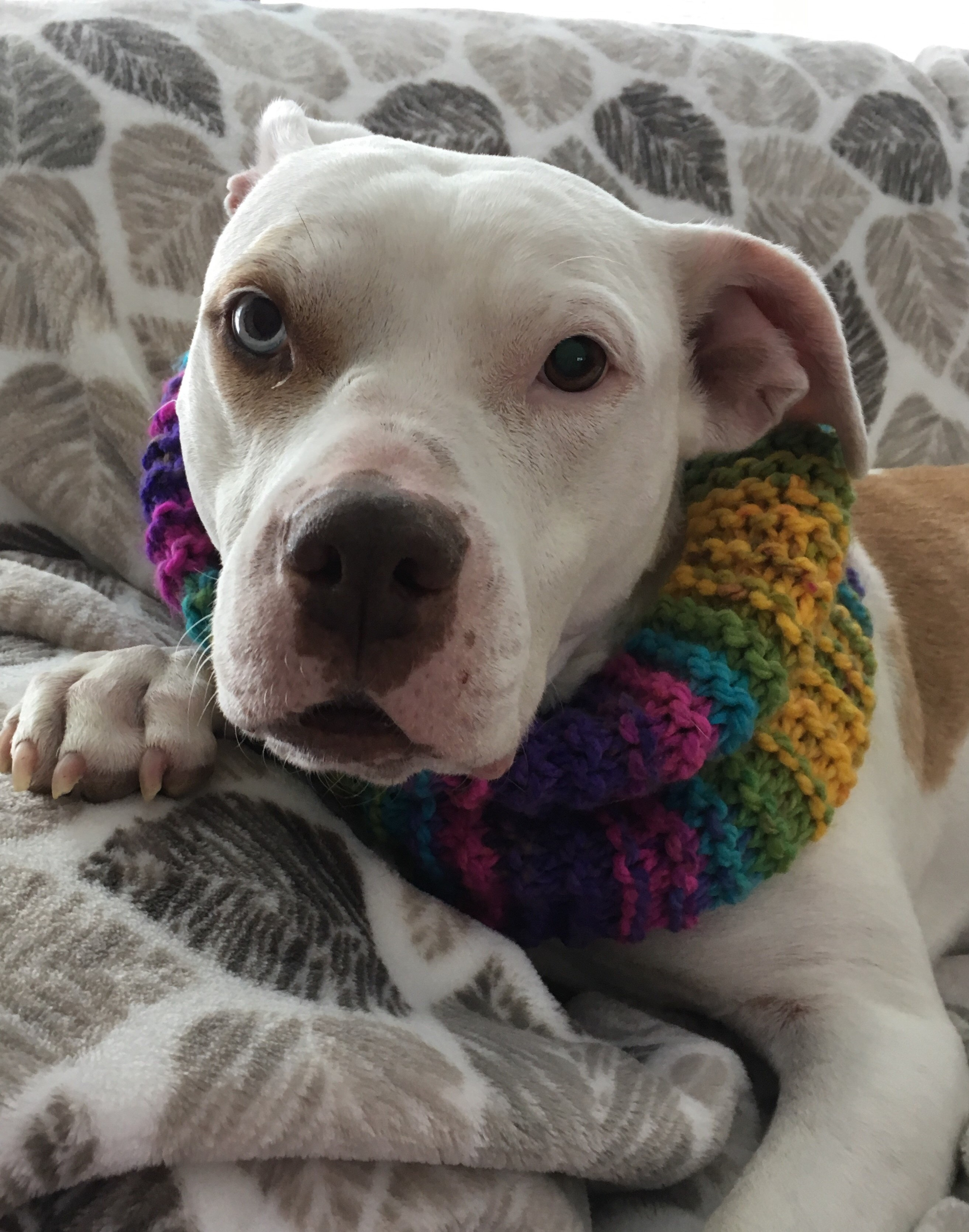 Name: Virginia
Breed: Pit Bull Terrier Mix
Age: 6.5 Years
Size:  Large    61 lbs.
.
Virginia is a "people of all ages" friendly dog! She loves kids, and is not rambunctious in the least. She recently played ball with an 18-month-old and was quite gentle and careful not to bump him. She does want to be your one and only pet, but she is not aggressive when she sees other dogs.
Virginia is a very quiet dog, never begs, rarely barks, rides in a vehicle like a champ, and never gets excited about anything she sees. And although she loves her people, she isn't clingy. If her foster mom is busy mowing or gardening, Virginia takes a snooze or calmly watches the world through the picket fence. As befits an almost 7-year-old canine, Virginia doesn't require a lot of physical activity, but she does enjoy a good game of fetch.
Her perfect home and family/person would be retired, only working part-time, or working from home, as she doesn't like being left alone for long periods of time. She is OK by herself for four hours or so without being kenneled in her foster home. She is not destructive and is happiest being left out. She has a skin allergy that requires a few injections per year, but otherwise only takes one inexpensive medication ($25/month).
If you want a companion who is relaxed, quiet, and content with a good walk every day, then Virginia could be your perfect dog!