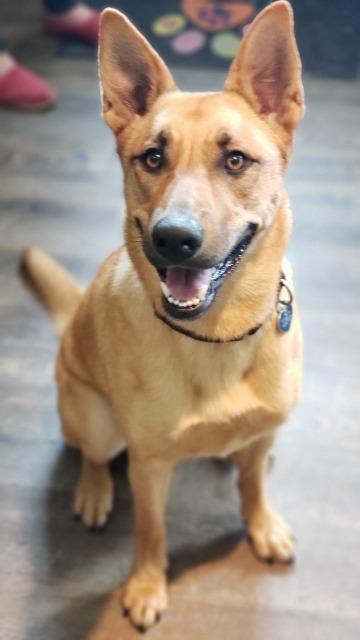 Zenon
Activity is my Game! Zenon is my Name! Zenon here – Girl of the 21st Century! Okay… not really, but just like the character I was named after, I need some rules in my life. I act big and tough right away, but the moment I realize you have treats we will be BEST friends! I will definitely benefit from continued professional training and a lot of consistency. My ideal home would be someone who is as active as I am, someone who wants me to excel in training, and a household that is structured and that can focus a lot of their time and energy on me. Of course, don't forget that I am also looking for someone who loves treats as much as I do. I would also love a house with a big, beautiful, fenced in yard so I can run all day. If you're up for a challenge, stop in and give me treats today!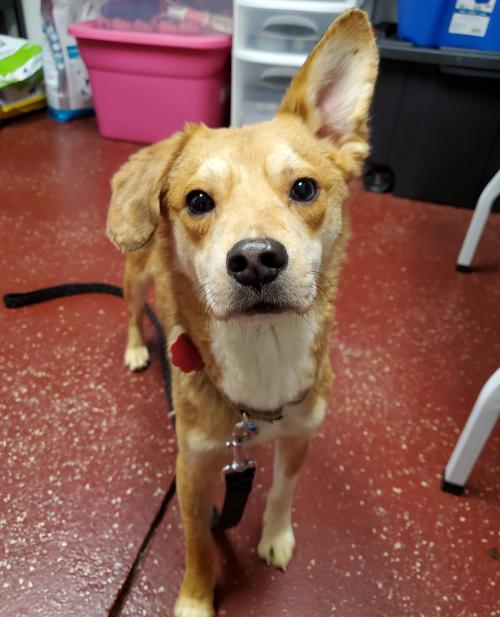 Name:  Piccolo
Breed:  Labrador Retriever Mix
Age:  1 Year
Size: Small   23 lbs.
Piccolo is a little cutie who loves to play!
The older dogs in his foster home have to take turns to keep up with him! Piccolo is completely potty trained and stands by the door when he wants out. He does well in a kennel but needs a treat to go in. He loves going for walks and he's getting used to walking on a leash. He is shy around people, and will need continued encouragement and training to become more confident. Piccolo does well with baths, brushing his fur and his teeth. He lets his foster mom look at his ears, his teeth and paws. He does very well in the car but is afraid to jump in.
Piccolo would like to find a home with another dog around his size – he needs a dog buddy to help him feel secure and confident!