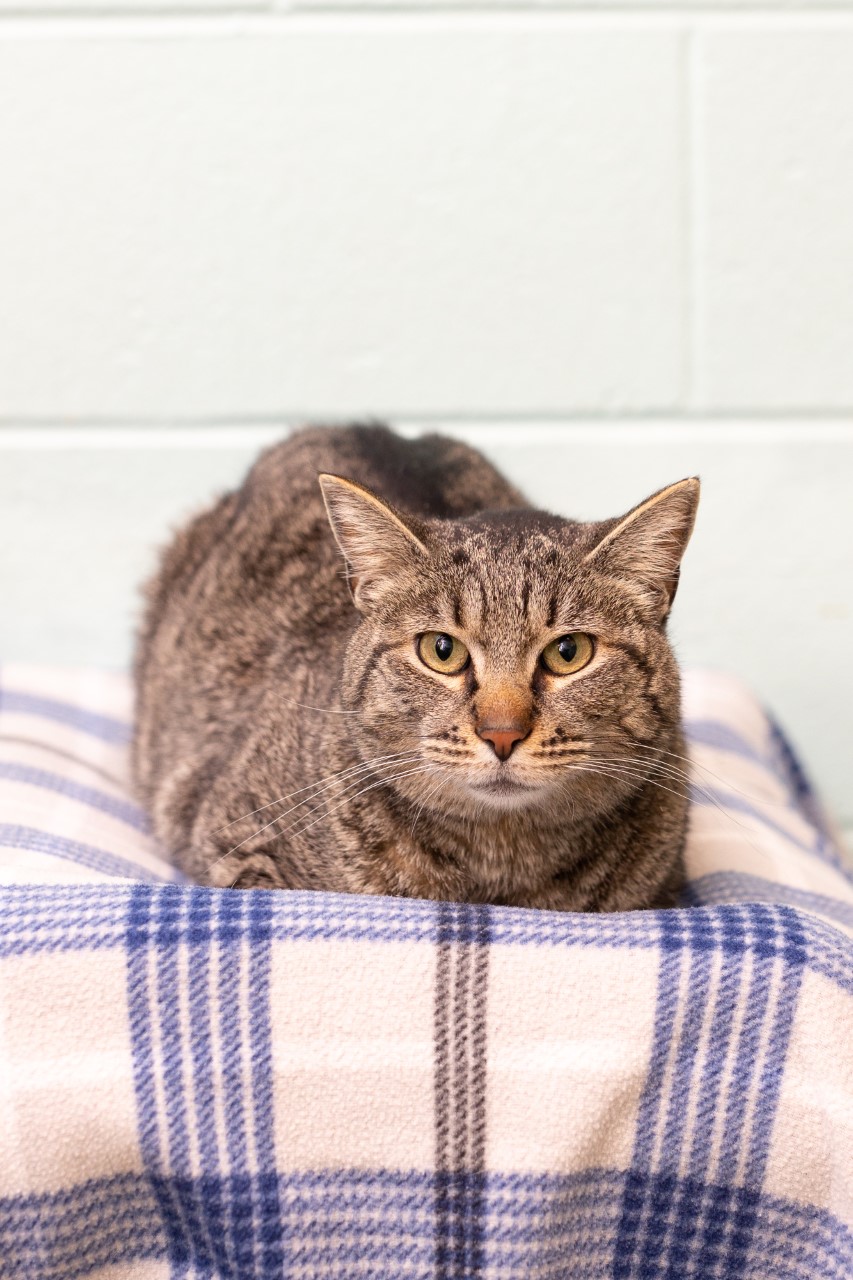 Name: Diego
Hola Amigos! My name's Diego! I'm a 3-year-old tabby who loves to chill and take in the comforts of life. There's nothing better than spending some quality time with the ones you love… speaking of which, I'm looking for somebody to love and who will love me back just the same. That's all one can really ask for, am I right? I'd love to sit in your lap as you give me some pets and snuggles. I'm told I have the softest fur, so I bet you'd enjoy petting me too!
We'd have a great time hanging out together, and maybe we can even get in a few good Netflix binges… but please be sure to have some treats handy for me as we relax and enjoy each other's company. Treats are seriously my favorite! Snacks make everything better, don't you agree?
Well, I'll just be here hanging out waiting for you… hopefully, I won't have to wait too long. Think of all the good times we can have together! I hope to meet you soon!
Male | 3 years old | Tabby DSH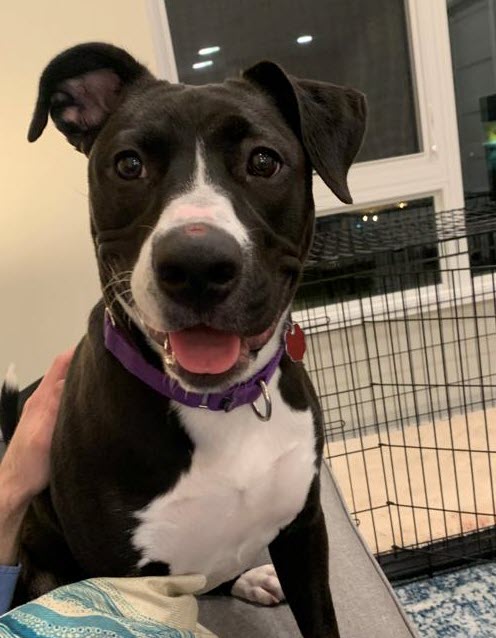 Name: Bellatrix
Sex: Female
Breed: Pit Bull Terrier / Mixed (short coat)
Age: 1 Year (Birthdate: 3/1/2020)
Size: 61.5 lbs. (Large)
Bellatrix is a really sweet dog. She can be a little skittish at first, particularly around men, but she opened up to her foster family in just a few days.
Bellatrix is crate trained and potty trained. She loves to play, with you and with all toys. She also loves bones, peanut butter, and cuddling. She can be a little rough while playing (play biting and jumping), but nothing that would hurt an adult or older child.
She doesn't bark a lot, but can be vocal when she wants attention. She has a decent amount of energy, but one long walk a day usually tires her out. She can get defensive when strangers (particularly men) approach her, but she likes approaching strangers herself.
A home with a yard would be ideal for Bellatrix! She's an awesome dog, and would make a great companion.