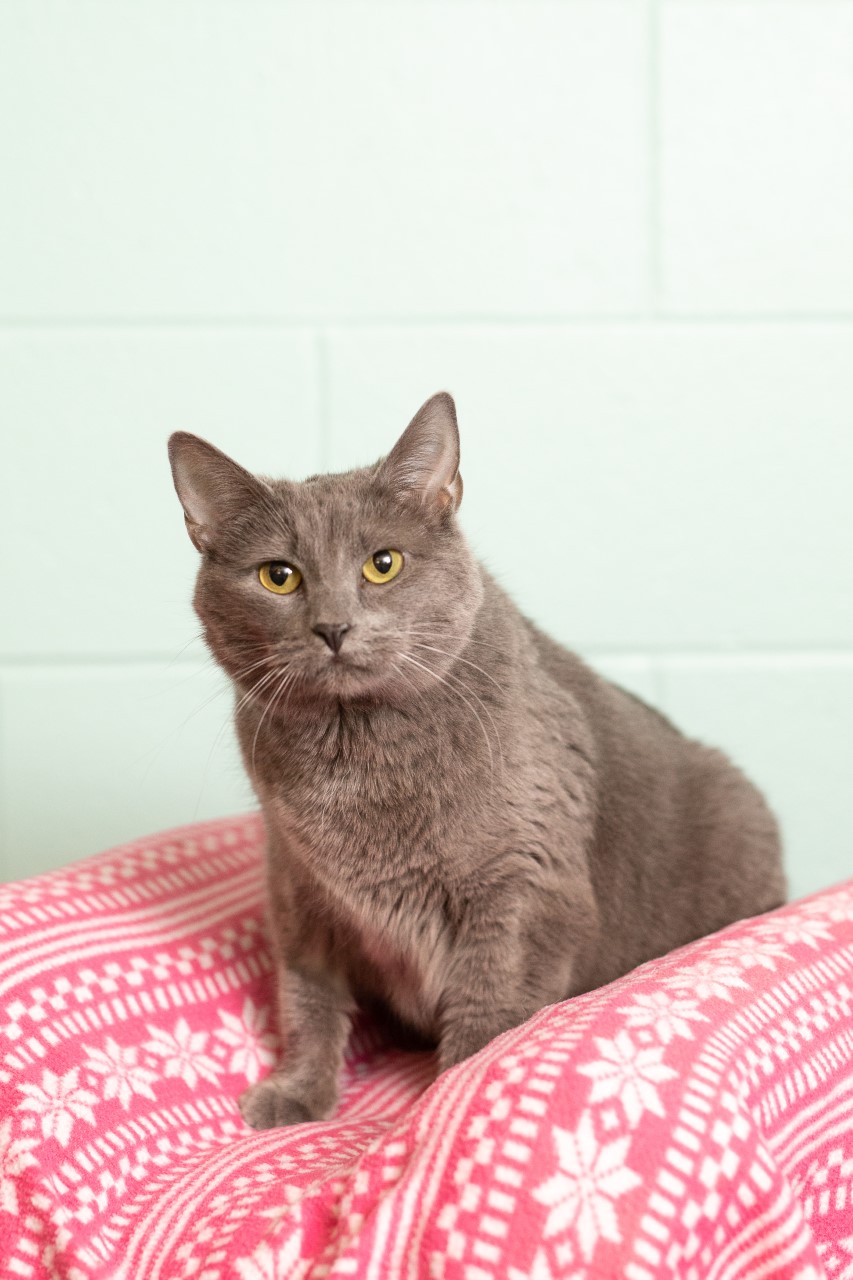 Linzer
What is small, soft, grey and full of personality? Me! I'm Linzer and I'm quite the charming lady! I've got the softest fur and a silly side that loves to play. I am also very pretty, and I know it, so if you want to give me some snacks to get on my good side, go right ahead, we'll be best friends in no time! I love to play with string toys too, they make me feel like a very mighty hunter! I'm funny, fun, and beautiful! What more could you ask for? I would prefer to be the only cat in the household, I just don't love sharing the love. I do get along well with children though, so I'd be a great friend to have around, come and meet me today!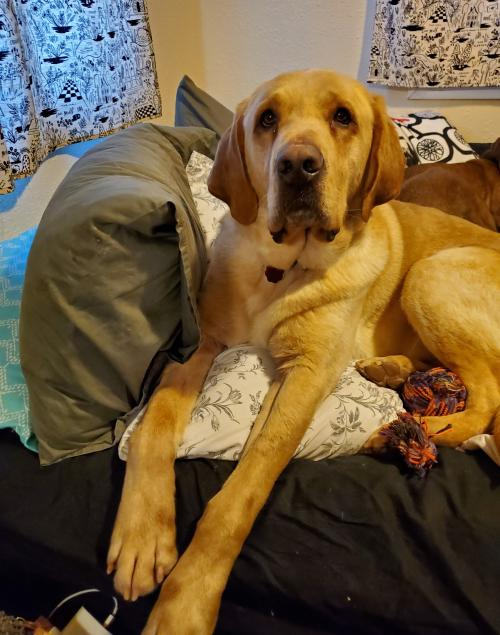 Name:  Waldo
Breed:  Yellow Labrador Retriever
Age:  2 Years
Size: Extra Large  106 lbs.
.
Waldo is 100+ lbs of doofy, adorable, loving Lab! Waldo is only two, and in Lab terms, he is still very much a puppy. He needs a home that will provide him with adequate exercise and stimulation. If not, he gets mouthy, as he does not know how to funnel his energy. Waldo does listen and redirect very well, but he will need some continued training to keep his mind busy.
Currently, Waldo is kenneled while his foster out, and he kennels just fine. He has also been sleeping in the kennel at night, as he is just too dang excited about the other dogs to settle down. When allowed to roam free at night, he also wakes up very early and will pounce when he's ready to play. Have you ever seen those videos of snow foxes pouncing in the snow? Imagine a 100 lb yellow Lab doing that, right onto you!
It seems that Waldo has some basic commands down. He will be very easy to train, as he is very eager to please. He loooooves being petted and is a big ol' softie. He loves, loves, loves to play. He would do great with another dog who needs a playmate. He could also do well as a family dog, but with older kids because of his energy level.
Once he does calm down, Waldo is a big lover. He thinks he's a lap dog and loves belly rubs. He's a big snuggler, too. He is going to make a great companion to someone! Is it you??