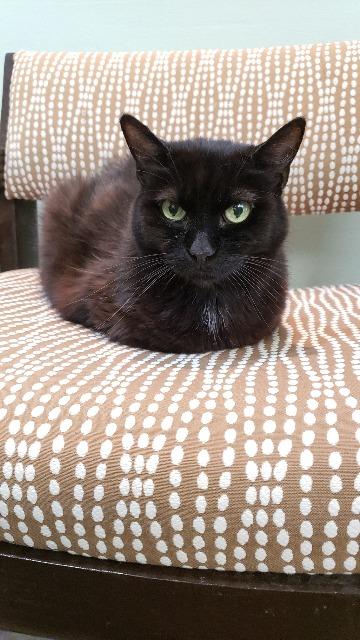 Watermelon
Are you looking for a cat that is a total push over and will go along with whatever you want? Well keep looking bud, because that's not me! I'm Watermelon, and I'm a big, bold personality, in a little tailless package! I'll let you know when I want something from you; I'll hop right into your lap and get all the snuggles I want, and then I'm off again! I'm a more independent personality, and I'll grumble at you if you try and stifle my shine. I absolutely will suck up to you for treats though, so it's easy enough to get on my good side. I've conned my way into being an office cat at the shelter, instead of being in a kennel, so you can tell already, I'm a persuasive lady.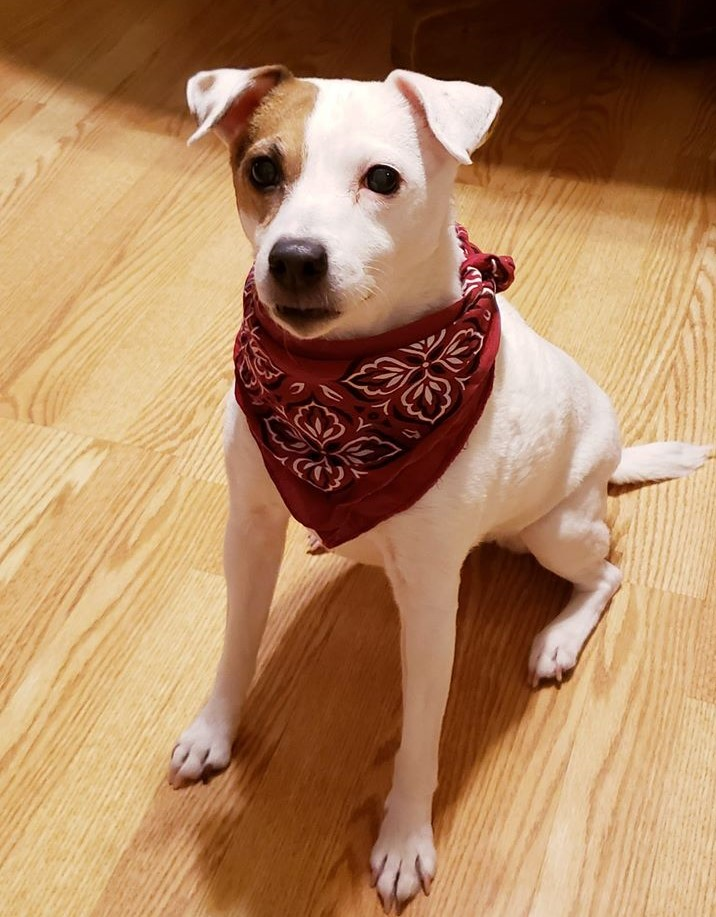 Name: Nyx
Breed: Jack Russell Terrier 
Age: 9 Years
Size: Small
.
Nyx is the ultimate sidekick! Now that summer is here, her favorite thing to do is hang out in the yard and relax on the patio/deck with her humans. If you're up and working in the yard, Nyx is right by your side. If you're relaxing with a cup of coffee in the morning or a glass of iced tea in the evening, Nyx will be there.
Nyx will make sure that you and yours are safe at all times: patrolling the perimeter of the yard, giving the mower what's what, and alerting you when the mailman comes by. She loves her people with bedtime snuggles, afternoon naps, and morning kisses. Nyx is the sweetest lady.
She does prefer to be the only one to love the humans. She doesn't really want to share them with any other animals! Nyx also prefers to hang out with older kids.