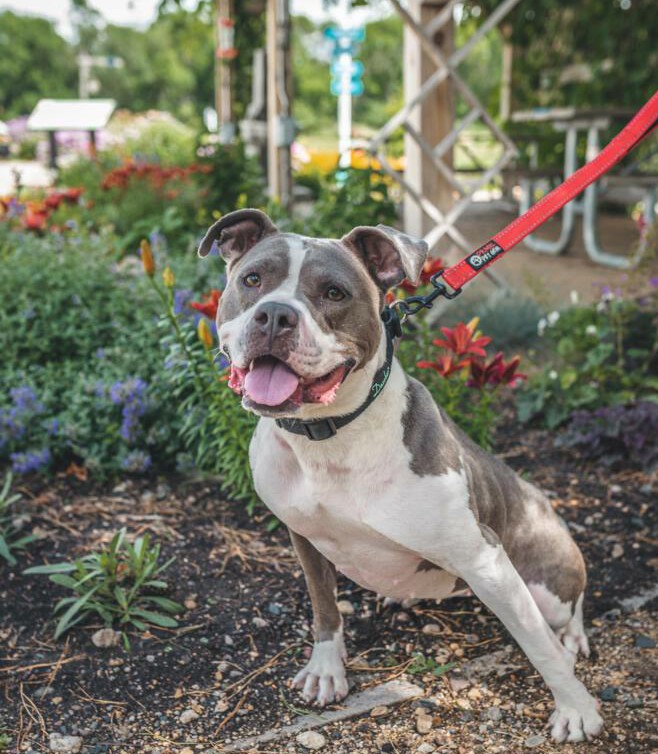 Harlee
Hi there! My name's Harlee. Don't you just love to be outside and feel the sun on your face and your paws in the grass?! I know I sure do! Running around in the grass makes me so happy I sometimes can't event contain myself and I get the zoomies. It's one of my most favorite things to do! I would sure love to have my very own backyard and family to run around and play with me too; nothing would make me happier. It'd be great to have another dog friend to run around and play with too!
Sometimes I can be a bit shy and timid when I first meet new people, but once I get to know you, we'll be the best of pals. I'm a very happy and loving gal, and I'm pretty good with my manners too. Even though I LOVE to be outside in the grass, I'm also kennel trained, so I don't mind relaxing and having some quiet time to chill. If you give me a chance, I'm sure we'll hit it off! Set up a time to meet me today!
Female | 4 years old | Pit Bull Terrier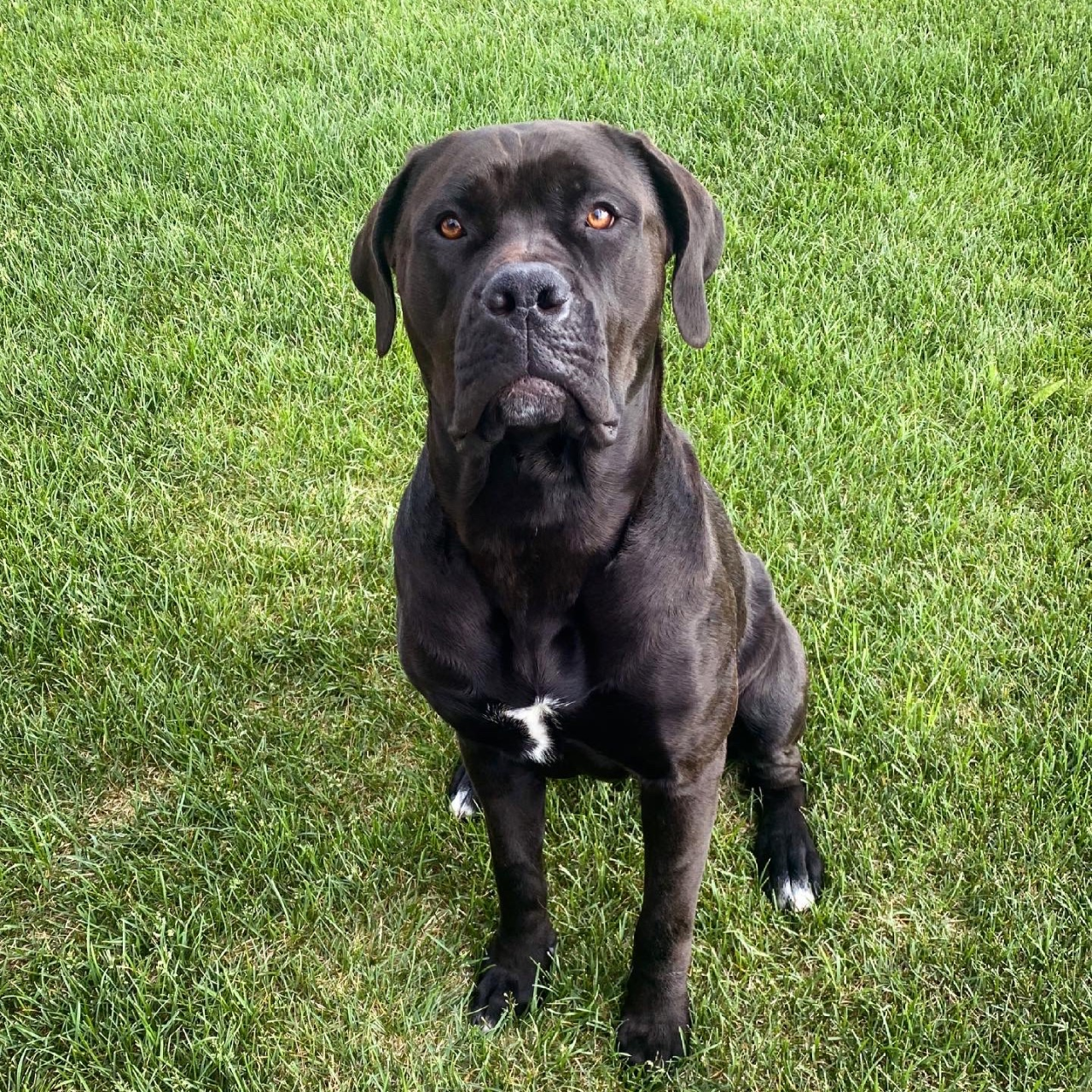 Name: Lainey
Sex: Female
Breed: Mastiff / Pit Bull Terrier / Mixed (short coat)
Age: 2 Years
Size: 93.5 lbs. (Large)
Lainey can't wait to meet you!
Miss Lainey is looking for a home with a 
dog
 friend her size. She LOVES 
dog
s! She is a big girl, so a friend that likes to play and can handle her size would be best. Being with a friend also gives her comfort when her foster family leaves the house. Lainey has never been a kennel girl, so her foster family lets her roam the house while they're away.
Lainey also loves to be active, so a fenced-in backyard and a family that enjoys going on walks would be great for her. Lainey is a young 
dog
, so she's still working on her walking etiquette. She gets very excited when she sees new things. Bikes are interesting to this girl, but she will do anything for a treat!
Lainey is very sweet and loves to cuddle with her fur siblings and foster family. If you share your bed, she will be a cuddle queen.
If you have a flexible schedule, currently have a dog, want to add a sweet, loving mastiff mix to your household, and are able to leave this cutie out and about, Lainey might be the girl for you!