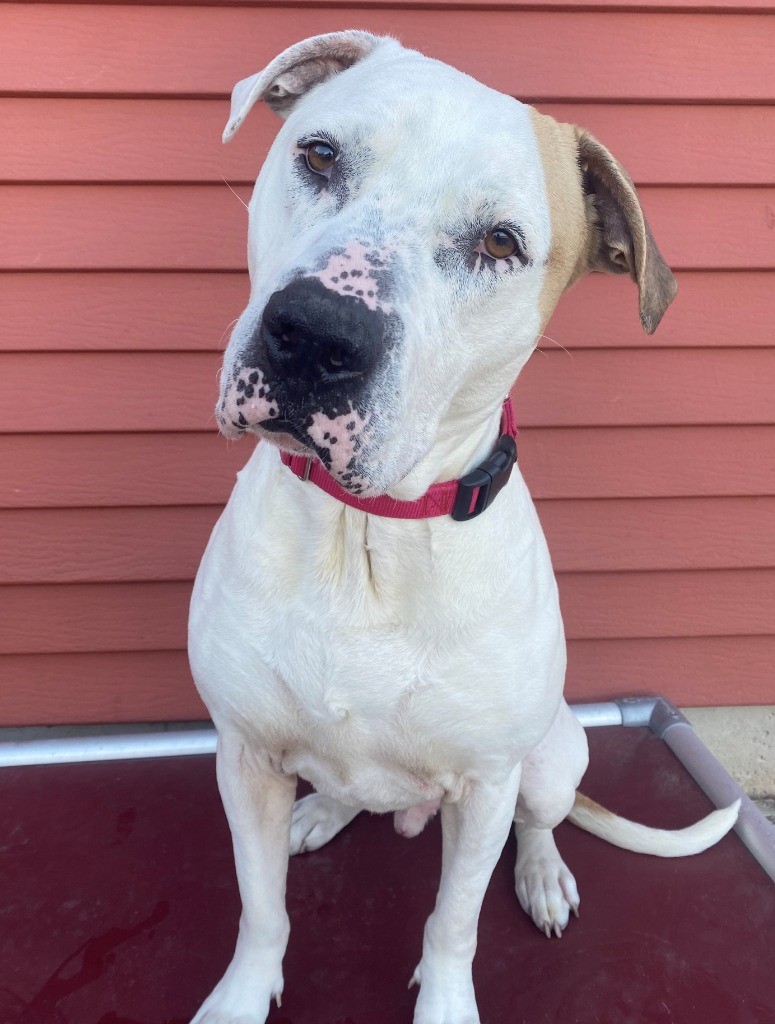 Name: Charlie
Hi there…the name is Charlie. Life was a bit difficult for me the first few days at the shelter. My skin was itchy, my ears were achy, and I was a bit…err…crabby towards strangers. But thankfully, the nice folks here realized that between my move from a home, to the pound, to here and then with my skin and ears being ouchy (they made sure I saw a vet and have me feeling much better now), that I just needed a little more time to settle in. Now that I have, I really love people! I know that the volunteers are going to come in for walks, so I wait patiently for my turn and then we go on a walk and I'm told, I walk like a gentleman on leash (or at least I try my hardest). But my all-time favorite is when people come into my kennel and sit down, so I can cover them in kisses and lay my head on their lap for a quick snooze. I really hope someone will give me a chance because I really love people and can't wait to be your forever-cuddle-buddy!
Male | 3 ½ years old | Pit Bull Terrier Mix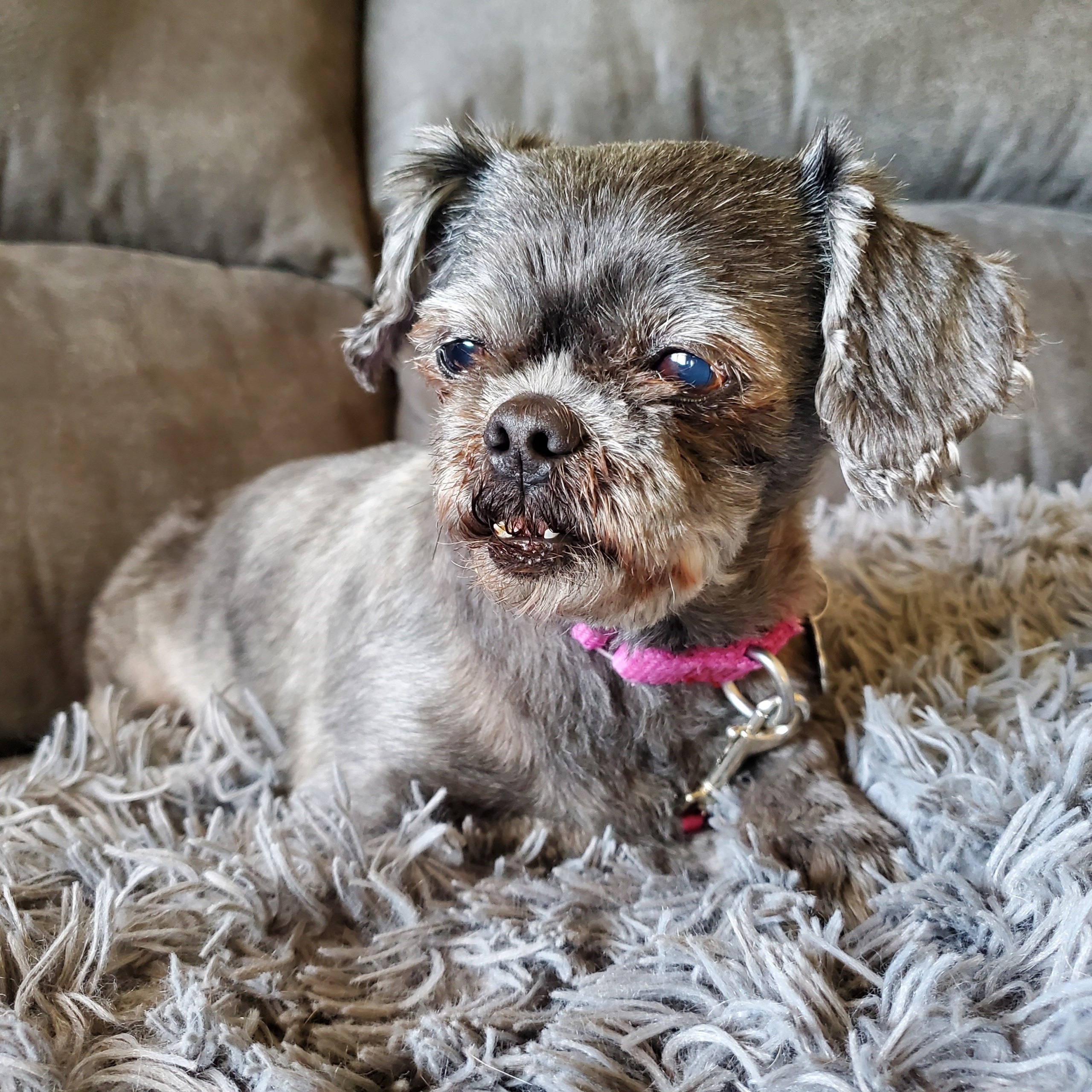 Name: Holiday
Sex: Female
Breed: Shih Tzu (long coat)
Age: 12 Years
Size: 10.6 lbs. (Small)
Holiday is a sweet senior lady looking for a couch to call her own!
Holly, as she's known in her foster home, is very sweet, calm, and quiet. She sleeps well in her crate at night, and she enjoys lying in her crate with the door open during the day. Holiday is potty trained but does not tell you when she needs to go outside. She doesn't mind the other dogs in her foster home, but she doesn't play with them. Holly loves going on walks and spending time outdoors.
Holiday can be shy and takes some time to warm up, but she is 100% worth the wait and deserves nothing but the best!