Fargo Police Search for Suspect in Sunday Morning Stabbing
Police say the man stabbed the woman in the leg and then took off running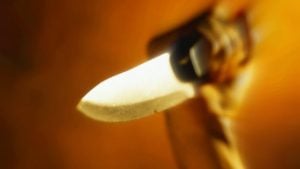 Police are asking the public for information after they say a man stabbed a woman in the leg then ran away.
On Sunday around 1:00 am, a 32-year-old woman was driving on Main Avenue when she offered a Native American man a ride.
He is believed to be between 40 to 50 years old.
Police say the man began acting strange so the woman asked him to get out.
That's when police say he stabbed her in the leg.
The women drove herself to the hospital.
The injury is described as a "small wound" that was able to be stitched up.