Fargo Recycling: Only Call to Opt-Out of Program
There is no action required to join the single stream recycle program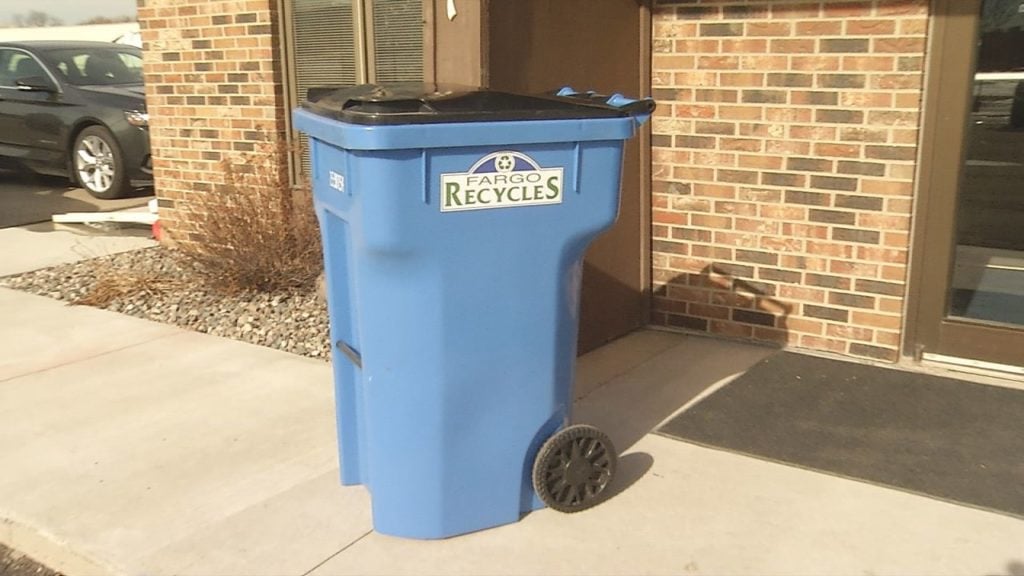 FARGO, N.D. — The city of Fargo is going to an all–in–one recycling program this summer.
Staff at Fargo Recycling told KVRR they found the phones are ringing off the hook over confusion about the program.
We knocked on doors and talked to people who said separating cans from plastics and glass can be time consuming.
Staff said they heard similar things and this summer, they're delivering a solution.
Every homeowner in Fargo is scheduled to receive a 96 gallon recycling bin in June.
This new container will replace the old one and it allows you to throw all your recyclables together, without the headache of sorting.
It will cost you $3 a month.
If you don't want the new bin, you will have to call the city to opt–out.
"There would be no action required for residents that want this recycling program," said Jennifer Pickett, who is the Recycling Coordinator at Fargo Recycling. "We will deliver the bins and then we will start the collection in July. The only action residents would need to take is if they want to opt out."
Residents who choose to reject the recycle bin will be responsible for discarding their own recyclables beginning this summer.
If you don't want the bin, you have until  Tuesday the 14th to let the city know.
Otherwise, if you live in Fargo, you'll see a new bin in your driveway in June.
If you would like to call and opt out, or want to learn more, the number to call is (701)241-1449.
You can also visit the city's website.