Here's One 94-Year-Old You Won't Want to Mess With
The 94-year-old woman in east China says she's been practicing martial arts since she was a young child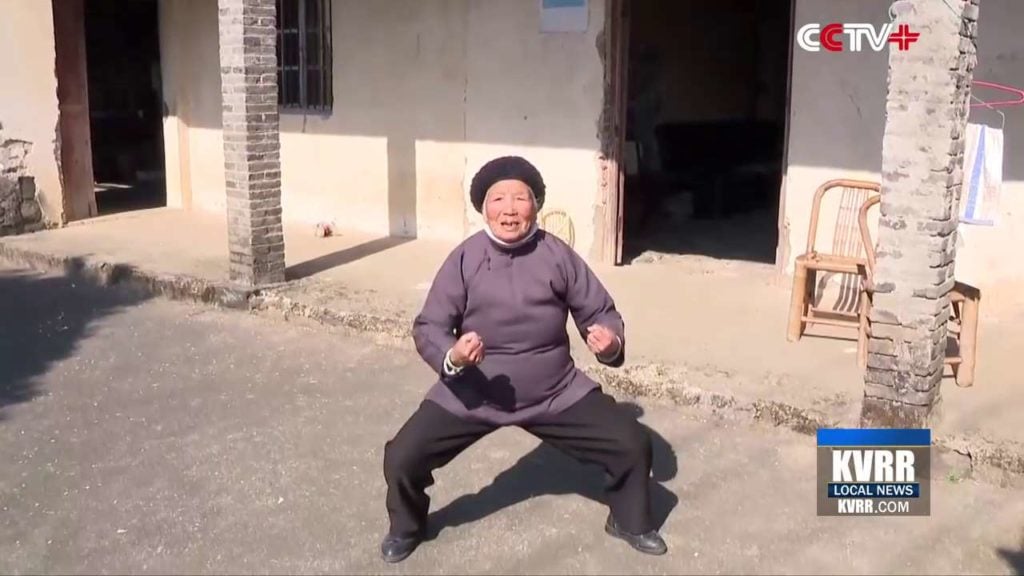 CHINA– She's a grannie you don't want to get in a fight with.
The 94-year-old woman in east China says she's been practicing martial arts since she was a young child.
Is she letting age stop her?
You decide.
Zhang Hexian said she started practicing the basic techniques like pushing palm and throwing a punch with her father.
Zhang said she beat up a bully when she was young.
She said the bully was beating his wife, but when Zhang saw him, she grabbed his collar, ripped his shirt off and urged him to behave well.
Her friends say she practices Kung Fu every morning without getting tired and is reportedly in good health.