Mental Health Awareness: Princes William and Harry Hoping to Inspire Youth Not to Hide Grief
The royal brothers are speaking out about their own struggles, especially after the death of their mother, Diana, when they were young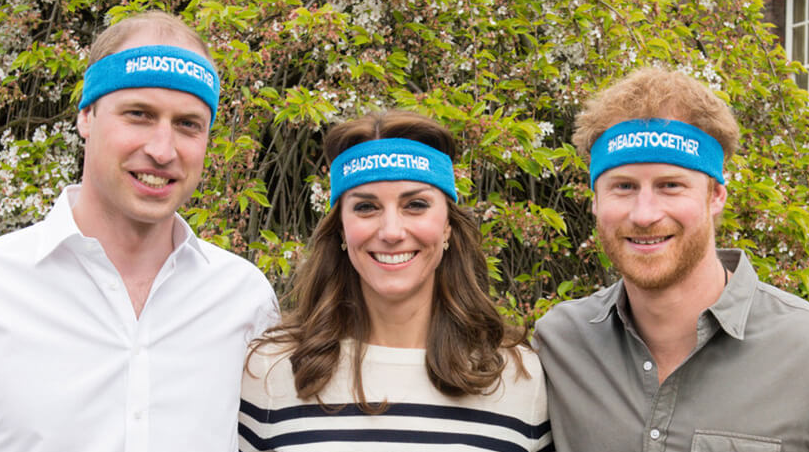 KENSINGTON PALACE — We've been talking about Princes William and Harry and their call to action over mental health awareness.
Now the royal brothers are speaking out about their own struggles, especially after the death of their mother, Diana, when they were young.
Princes William and Harry, as well as William's wife, Catherine, the Duchess of Cambridge, appear in a short film for their "Heads Together" charity.
They say they want to inspire other young people who have suffered a great loss to feel confident and brave to speak up about their grief.
"I do think it's incredible how strong and how you've been able to cope with everything and I've put that down to your really early years and childhood experience," said Catherine, Duchess of Cambridge to her husband and brother-in-law. "But also, how you've got amazingly close. Sadly, some families aren't as lucky as you guys have been and being able to share things."
"We have been brought closer because of our circumstances as well," added Prince William, Duke of Cambridge. "You are uniquely bonded because of what we've been through. But, you know, even Harry and I over the years have not talked enough about our mother."
"Never enough," agreed Prince Harry.
"Is doing this campaign made you realize that?" asked Duchess Catherine.
"Yeah, I think so," said Prince Harry. "I always thought to myself, what's the point in bringing out my past? What's the point in bringing up something that's only going to make you sad? It ain't going to change it, it ain't going to bring her back. When you start thinking like that, you're really damaging yourself. William always said to me 'you've got to sit down and think about those memories' but, for me, it was 'don't want to think about it'."
"You have to prioritize your mental health," stressed Prince William, the Duke of Cambridge. "You have to say to yourself…at some point, it's very easy to run away from it and avoid it. Someone has to take the lead and has to be brave enough to force that conversation."
Their campaign is aimed at ending the stigma around mental health by trying to change the conversation and to stay silent no more.
If you would like to know more about their work and the "Heads Together" campaign, click here.