Coke Zero is Out, Coca-Cola Promising New Recipe will be Better
Coke is doing away with their Coke Zero and introducing a new recipe with a new name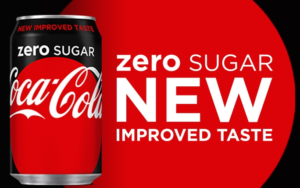 NATIONAL — Say it isn't so!
Coke is doing away with their Coke Zero and introducing a new recipe with a new name.
The beverage company says they're going with the same idea and targeting the same customers that love Coke Zero and introducing "Coca-Cola Zero Sugar".
It's different packaging and a brand new recipe and will be on store shelves beginning in August.
Officials say the new recipe will taste better and still be sugar and calorie free.
The new product has been on store shelves in 25 overseas markets and company officials say sales are showing promising results.