UND Athletic Director Stepping Down
UND Athletic Director Brian Faison will retire at the end of the year.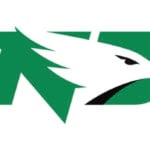 Grand Forks, ND — The University of North Dakota announced that Director of Athletics Brian Faison will retire at the end of 2017.
Faison said his last day will be December 31.
He will remain as a Special Advisor to UND Athletics from January 1, 2018 through June 30, 2018.
The following is a release on Tuesday from the University of North Dakota:
University of North Dakota Director of Athletics Brian Faison has announced he will retire at the end of 2017.  Faison said Dec. 31 will be his final day as UND's 15th Director of Athletics.  Faison will serve as a Special Advisor to UND Athletics from Jan. 1, 2018 through June 30, 2018.
"It has been an honor and a privilege to serve as Director of Athletics for the University of North Dakota. I want to thank our coaches, student-athletes, administrators, support staff, and the most amazing fans in intercollegiate athletics for all of their efforts in making UND such a special and unique athletics program.  Retirement is never an easy decision when you love what you do.  My wife and I began thinking about retirement about a year ago and the timing now just seems right for us and for the University," said Faison.
Faison has seen UND Athletics through enormous changes in his ten years, such as managing the five-year process to move all UND sports to Division I (a status UND Men's Hockey has enjoyed for decades), the collection of an impressive number of conference titles, a national title, conference realignments, the addition of the UND Athletics High Performance Center, the success of student-athletes in the classroom as well as on the court, field, and ice, and the transition to a new nickname and logo, the Fighting Hawks. 
UND President Mark Kennedy praised Faison for the way he has conducted himself as athletics director and for the many accomplishments of UND Athletics under Faison's tenure.
"The professional manner in which Brian conducts his role as athletic director was appropriately recognized by his being named 2016-17 Under Armour Football Championship Subdivision Athletics Director of the Year.  We are proud to have him associated with UND.  Brian navigated the athletic department through a turbulent budget period with astute discretion and a calming demeanor, while making tough and bold decisions.  In the midst of it all, he shepherded a conference realignment that promises student-welfare, competitive and financial benefits," said Kennedy.
He added:  "UND winning four Division I conference championships is testimony to Brian's ability to assemble winning coaching staffs.  The continued strong academic performance, including the highest-recorded single-semester GPA in UND Athletics history (3.279 in Spring 2017) reflects the department's collective commitment to selecting and supporting balanced student-athletes.  This dual excellence was affirmed by UND being awarded the Big Sky Conference President's Cup for the first time in school history.  UND student-athletes have achieved a collective GPA of 3.0 or higher in every semester since the University transitioned to Division I in 2008-09."
Kennedy noted that in the first year with the new logo as the Fighting Hawks, "all of UND's teams will be appropriately uniformed for 2017-18 and all of the facilities we compete in will have the new brand identity."
Kennedy also noted that during Faison's tenure as athletics director:
* Ticket revenue, sponsorship new revenue and Championship Club donations all increased.
* Student-athletes have logged thousands of hours in community service each year.
Kennedy cited Faison's commitment to excellence, deep insights to all matters related to the role of athletic director, his workmanlike approach to methodically advancing the goals of the department, his willingness to make tough decisions, his ability to attract and provide appropriate motivation to coaching staff, and his professional approach.
"Brian has played a large role in the success of North Dakota men's hockey throughout his tenure at UND.  He has been very supportive of and instrumental in the creation and growth of the National Collegiate Hockey Conference.  Brian will always be known for his integrity and his respect for student-athletes.  He will leave UND as a national champion in our program and we wish him the very best in his future endeavors," said Brad Berry, UND Men's Hockey Coach.
 Dick Clay, UND Cross Country Coach, said, "I have had the opportunity to work with five athletic directors at UND.  I would not want to rank them in any order, but I will say that we have accomplished a lot as an athletic department during Brian's tenure. The High Performance Center is a good example of this.  I have always appreciated his honesty and his realism.  I consider it a privilege to have worked with Brian.  I believe he has always done what he has felt what was in the best interests of both the University and the athletic department and he is going to be missed.  The next athletic director will have some big shoes to fill.  I sincerely want to wish him the best."
Sue Jeno, Associate Professor of Physical Therapy and Faculty Athletics Representative, has worked with Faison during his entire tenure at UND:  "It has been a pleasure to work with Brian for the last nine-plus years in my capacity as Faculty Athletics Representative.  He has been instrumental in ensuring a smooth transition from Division II to Division I and through the resulting conference realignment processes.  Under Brian's leadership we have achieved competitive and academic success across the board in all of our sports.  He has met challenges along the way and always faced them with class and dignity.  UND is far better off for having had him at the helm of the athletics department for the past decade."
"Brian has been a valuable partner in our efforts to support UND student-athletes through philanthropy," said DeAnna Carlson Zink, CEO of the UND Alumni Association & Foundation.  "During his tenure, we have grown our endowment payout to UND Athletics from $100,000 annually to almost a million dollars a year. With Brian's help, we have also been successful in raising funds for priority needs like the High Performance Center.  We thank Brian for his leadership and wish him all the best in his retirement."
Josh Fenton, National Collegiate Hockey Conference Commissioner, said:  "Brian Faison is a person of integrity and class with great ability to be and act as a visionary for those who work with him.  The National Collegiate Hockey Conference owes an incredible amount to him for his work in establishing and building our great organization.  Simply, the success of the NCHC does not happen without the efforts from people like Brian.  The membership of the NCHC and I will miss Brian's leadership moving forward, but wish him nothing but the best in the future."
Jeff Hurd, Western Athletic Conference Commissioner, said:  "My association with Brian began very early in our respective careers, and I am proud to say there is no individual in our business for which I have more respect.  He not only is a person of integrity and class, there can be no argument that he leaves the UND athletics program in infinitely better condition than it was in when he first arrived.  There is no better way to describe his impact, and it will be felt for years to come."
UND will begin a national search for Faison's replacement, chaired by UND Provost and Vice President for Academic Affairs Thomas DiLorenzo.