THE BUZZ: Minnesota Lawmaker Deactivates Social Media Accounts Over Transgender Tweet
This time it's a Minnesota lawmaker who is coming under fire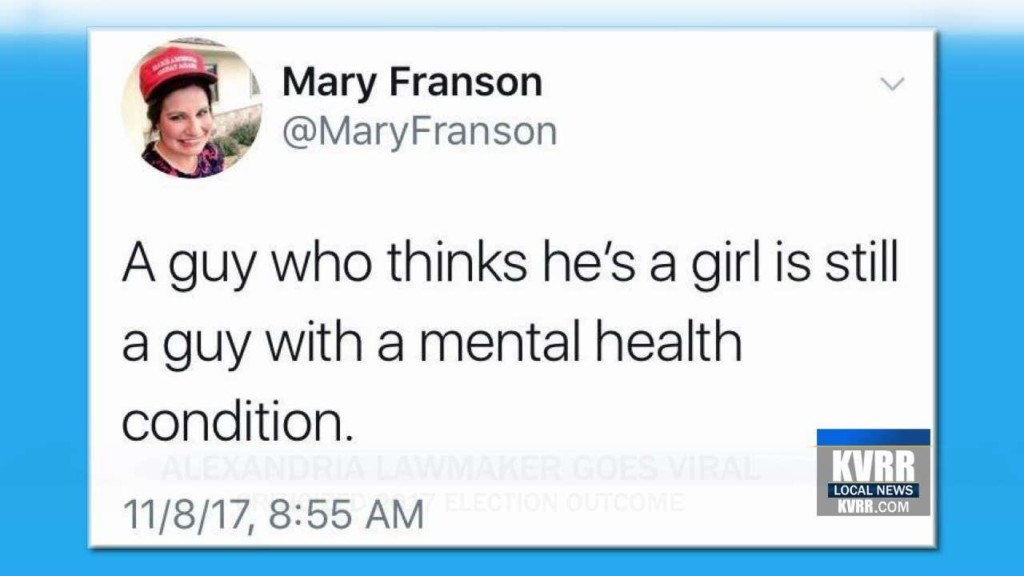 ALEXANDRIA, Minn. — It's another case of what some people are calling "inconsiderate Tweeting."
This time it's a Minnesota lawmaker who is coming under fire.
State Representative Mary Franson of Alexandria posted a tweet on her personal Twitter account, criticizing the outcome of the Minneapolis City Council election.
She tweeted, quote, "A guy who thinks he's a girl is still a guy with a mental health condition."
This, after two transgender candidates were elected to the council.
Immediately following the tweet, Franson was overloaded with social media hate/support on both her Twitter and Facebook accounts.
She says she, quote, "should have shown grace and not come across the way (she) did."
But, she added, it's not the first time she's offended, quote, "social justice warriors and it won't be the last."
Since then, her personal Twitter and Facebook accounts have been deactivated.