West Fargo Grandmother Pleading Not Guilty in Runaway Teen Case
After missing for nearly 24 hours, Hansen turned herself and Ditch into the authorities, where she was arrested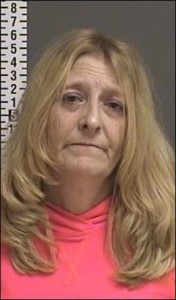 WEST FARGO, ND — The West Fargo grandmother, who was arrested over a runaway teen case, says she's not guilty.
Authorities say 53-year-old Margaret Hansen is facing charges of giving false information to police, hindering an investigation and harboring a runaway.
They say Hansen misled investigators after 13-year-old Carlyse Ditch was reported missing and was last seen with Hansen's 16-year-old grandson.
After missing for nearly 24 hours, Hansen turned herself and Ditch into the authorities, where she was arrested.
Her next court date is February 28.