Protesters are Asking Hoeven to Vote Against GOP Tax Plan
Republicans in Congress have proposed a tax plan that many people in the metro are not happy with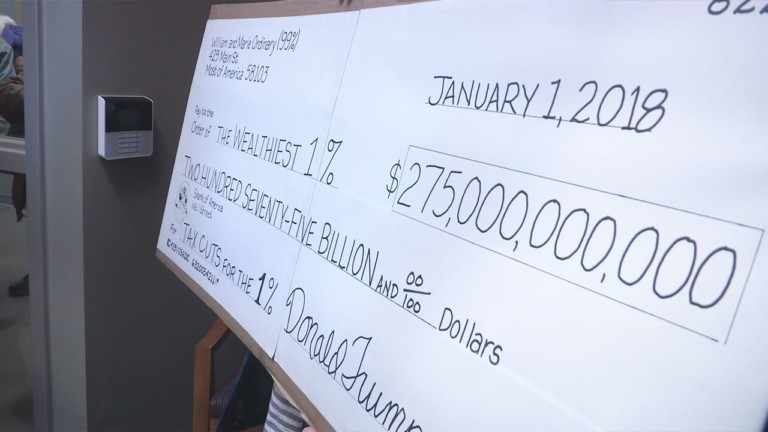 FARGO, ND — Republicans in Congress have proposed a tax plan that many people in the metro are not happy with.
A group of protesters brought a check to Senator Hoeven's office saying the tax plan favors corporations and the top 1% over working people.
They say the plan only benefits those who make over 40–thousand dollars a year but they say that does not apply to many North Dakotans.
They say the GOP Tax Plan would hurt working people in order to cut taxes for the rich.
"He seems to be leaning much more towards corporations than he is towards his constituents. We don't necessarily pay big dollars for donations to him, we're not necessarily his donors but we are the people who elect him, we're the people he needs to answer to," said Cheryl Shaefle with indivisible FM.
The protesters provided their names to Hoeven's staff and are hoping for a reply from the senator.