Trial Dates Set for Fatal Brawl Downtown
Darren Patterson is scheduled to go on trial beginning June 19, 2018.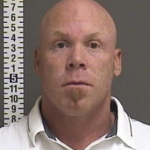 FARGO, ND — A man charged in a fatal brawl outside of Hotel Donaldson in downtown Fargo is scheduled to go on trial in June.
Prosecutors say Patterson got into a fight in May with 45–year–old James Grant, his brother Jeffery Grant and Christopher Sang after the men were kicked out of the bar.
According to court records Patterson knocked out both Sang and James Grant, who later died from his injuries.
Patterson could face up to ten years behind bars.
The felony trial is scheduled for two weeks beginning at 8:30 a.m. on Tuesday, June 19, 2018.