NDSU Students Spend Day Giving Back To Local Nonprofits
More than 400 students volunteered to help out 25 nonprofit organizations throughout the metro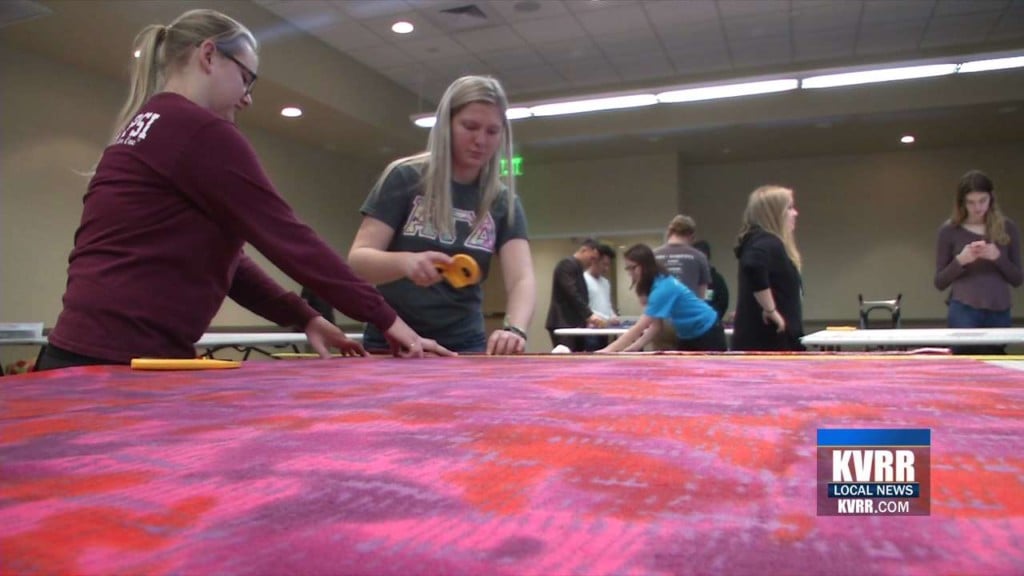 FARGO, N.D. — In between class and work, NDSU students used some of their free time to give back to 25 local nonprofits.
More than 400 students volunteered to help do things like make storm drains or sort food donations for nonprofits around the city.
One of those includes North Dakota's Project Linus, which donates blankets to kids who have been through a crisis.
NDSU's day of service is meant to help students get involved in the community and educate them about the nonprofits they can get involved in.
"It's like a community taking care of a child, getting together to create a hug. The students are just a delight and they are great to work with. Now I told the world," said Norene Baeth, coordinator for North Dakota's Project Linus.
Students started making blankets at 8 a.m. and created more than 100 blankets for Project Linus by the end of the day.