Community Coming Together to Help Dan Turner and His Family
"He's an amazing individual. He's got a heart of gold and he would do anything for anybody"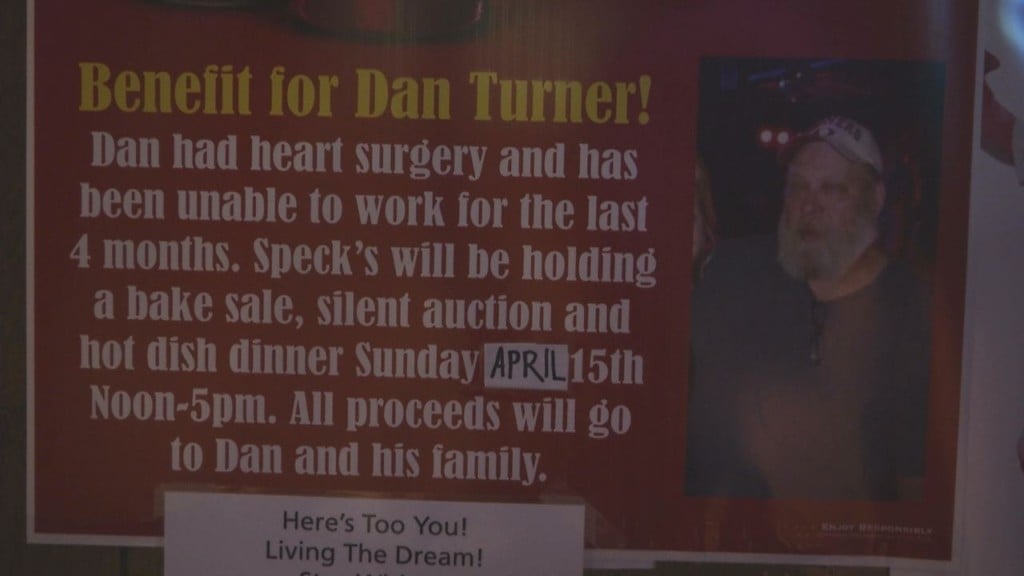 FARGO, N.D. — Over the last few months, Dan Turner has been working to gain back his strength, his ability and his life after open heart surgery.
But people in the community wanted to make that transition easier for Dan and his family.
When people describe Dan Turner, many of them say…
"He's an amazing individual. He's got a heart of gold and he would do anything for anybody," said Michelle Krupitch, one of the organizers of the benefit.
And while working and living in the valley over the years, he has made an impression on those around him.
"Dan has always been the first one to help out anybody who needs it. He taught me how to put on benefits and how to take care of people," said Dee Wika, another organizer.
Now Dee and Michelle are using those skills to help Dan.
"This turn out here was a lot more than what I ever could have imagined," Dan said.
At the beginning of 2018, Dan's world flipped upside down.
"They found a staph infection in my blood which had attacked my heart," Dan said.
But after successful open heart surgery Dan is using every day to get stronger with the help of his loved ones.
"My wife Angie, I wouldn't be able to get through this without her. She is, she is my world," Dan said.
But aside from feeling better, the community wanted to give back…lightening the load of his medical bills.
"Everybody looks out for everybody else, if you need help they're the first ones to say what can we do?" Dee said.
People packed into Speck's Bar…
"We knew it would get busy but this is over whelming," Michelle said.
…a place that feels like home to Dan.
"I was coming here way before I worked here and I will be coming here some more, its part of me," Dan said.
The organizers say those close to him weren't the only ones looking to help.
They say they were blown away by support. Many even showed up at this door before it opened to and in their donations.
"They had no idea who Dan even was. Nope they just wanted to help ad come give support," Dee and Michelle said.
Dee and Michelle say the family atmosphere at Specks brings everyone together…a connection that's been building for years.
"My mom used to come here, my grandpa used to come here, I had my 21st birthday here," Dee and Michelle said.
It's a community that will forever step forward when one of their own needs support.
"We couldn't help not helping him," Michelle said.
If you are interested in donating to Dan's cause, you can contact Specks bar and ask for Dee.