Budweiser Clydesdales Celebrate Armed Forces Day With Parade
They started on Main Ave marched to Sheyenne Street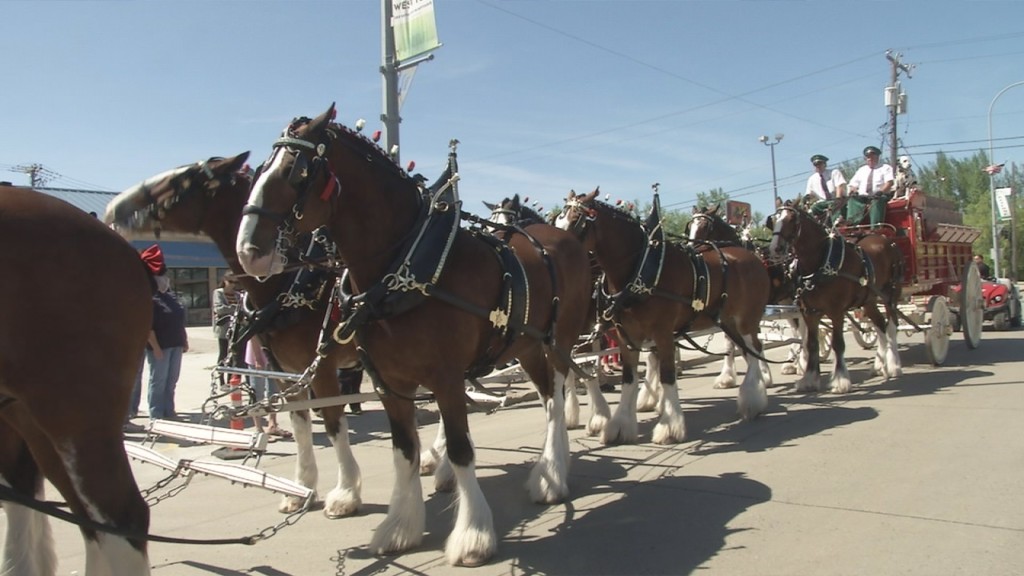 WEST FARGO, N.D. — The world–famous Budweiser Clydesdales celebrated Armed Forces Day with a parade.
The Clydesdales started at Busch Agricultural Resources on Main Avenue and ended at the VFW on Sheyenne Street to honor veterans.
People got to see the horses up close and get pictures as they stopped at Main and Sheyenne.
In order to be part of the team, Clydesdales have to be of a specific size with uniform colors.
"We're here to get the local people to get an experience with the Budweiser Clydesdales up close and personal. A lot of people don't get to see them up close and personal. They see them on TV commercials and stuff, so this gives them the opportunity to come out here and see the world-famous American icons," said Rudy Helmuth, a Clydesdale handler.
Armed Forces Day celebrates all branches of the military.