Update: Prosecutors, judge didn't object to runaway manslaughter convict's furlough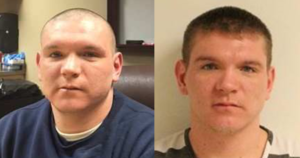 FARGO (KFGO) – There's new information about a man convicted of manslaughter who walked away from a Fargo halfway house and is now being sought by police.
29-year-old Sean Schroeder pleaded guilty in February to manslaughter for a violent death in Dunseith, N.D.
According to federal court documents, Schroeder was in federal custody in the Cass County jail last month when he requested a two week furlough to obtain a psychiatric evaluation. The furlough was granted by a federal magistrate judge after prosecutors indicated they would not object.
Fargo Police Chief Dave Todd says Schroeder is dangerous and says he wonders why Schroeder wasn't kept in a secure facility.  Todd says police are "doing their best" to locate Schroeder and bring him back into custody.
Police say Schroeder should not be approached. Anyone with information about Schroeder's whereabouts should call 911.