Davenport Community Hit Hard After Severe Weather: Houses Damaged, Cars Totaled and Windows Shattered
Around 2:30 this morning, many people saw hail ranging from ping pong to golf ball to tennis ball size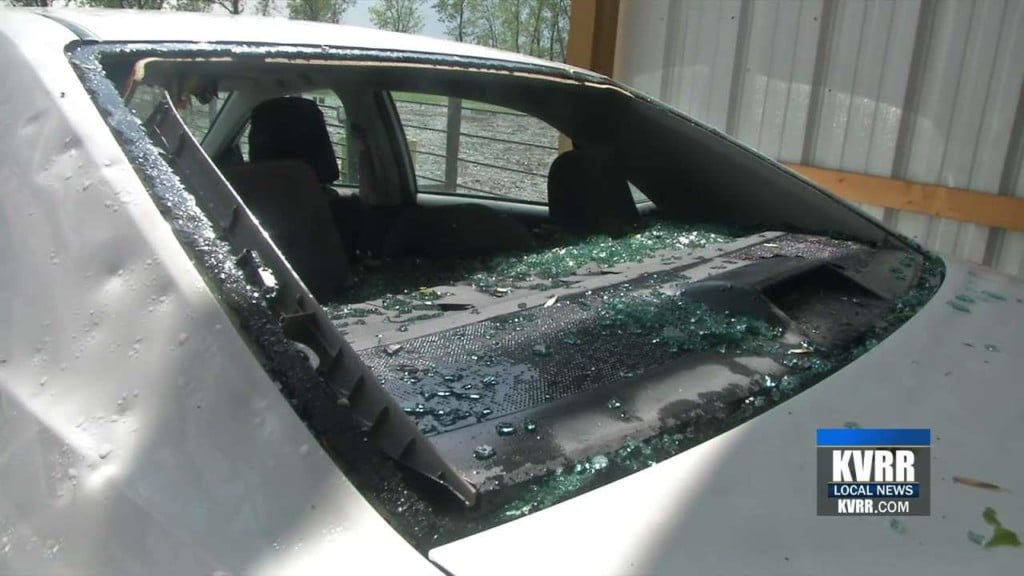 DAVENPORT, N.D. — The Davenport community is slowly starting to recover after last night's dorm did some significant damage.
Around 2:30 this morning, many people saw hail ranging from ping pong to golf ball to tennis ball size.
Families we talked with say the siding on many homes is wrecked and looks like a shot gun had gone to town on the properties.
A few windows were cracked and some car windows were blown out.
Other cars totaled from dents left on the vehicles.
"We woke up and it sounded like the house was going to come down from all the hail and I haven't seen this much hail here for the 27 years that I've been around here that I remember anyways but it lasted a lot longer than I think what most hail spells go," said Dena Flom, of Davenport.
Many people were away for the weekend so they are coming home to find the damage.