Minnesota prison officer dies after responding to inmate assault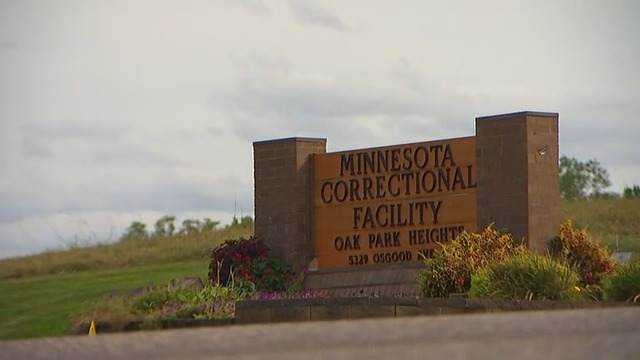 OAK PARK HEIGHTS, Minn. (KMSP) – An officer at Minnesota Correctional Facility-Oak Park Heights died from a medical emergency after he responded to help another officer who was assaulted by an inmate, according to the Minnesota Department of Corrections.
Oak Park Heights Officer Joseph Parise, 37, passed away at Regions Hospital on Monday.
Around noon Monday, an inmate assaulted a corrections officer at the Oak Park Heights prison. Other corrections staff, including Parise, responded to the assault. Two responding staffers were also injured in the incident. They were later treated and released.
After the incident, Parise returned to his post and experienced a medical emergency. He was taken to Regions Hospital. Parise had worked for the Dept. of Corrections for four years. The cause of death has not been determined yet.
"We offer our heartfelt condolences to Officer Parise's family, friends, and all of his fellow officers," said a statement in part from the Department of Corrections. "This is a very difficult day for our Oak Park Heights officers and employees, and our entire department. We are deeply saddened by today's events. Support services will be available for Oak Park Heights employees, and all corrections officers and staff."
The Oak Park Heights prison is under lockdown. The incident is still under investigation.
Governor Mark Dayton released the following statement:
"Officer Joseph Parise was a dedicated state employee, who worked hard every day to protect the safety of his colleagues and our communities. We are deeply saddened by Officer Parise's sudden and tragic death. On behalf of all Minnesotans, I offer my heartfelt sympathies to his family, friends, and fellow Corrections Officers."
In July, Corrections Officer Joseph Gomm died after an inmate attack at the Stillwater prison. The inmate, Edward Johnson, was moved to Oak Park Heights prison.
Since the deadly attack, correctional officers across Minnesota have been calling for more staffing and safer conditions for prison workers. Earlier this month, staffers made a stand to not work in the area of Stillwater prison where Gomm was attacked.