Moorhead Police Looks to Fight Opioid Crisis by Collecting Unused Medication
The department had a take-back bin outside two Hornbacher's locations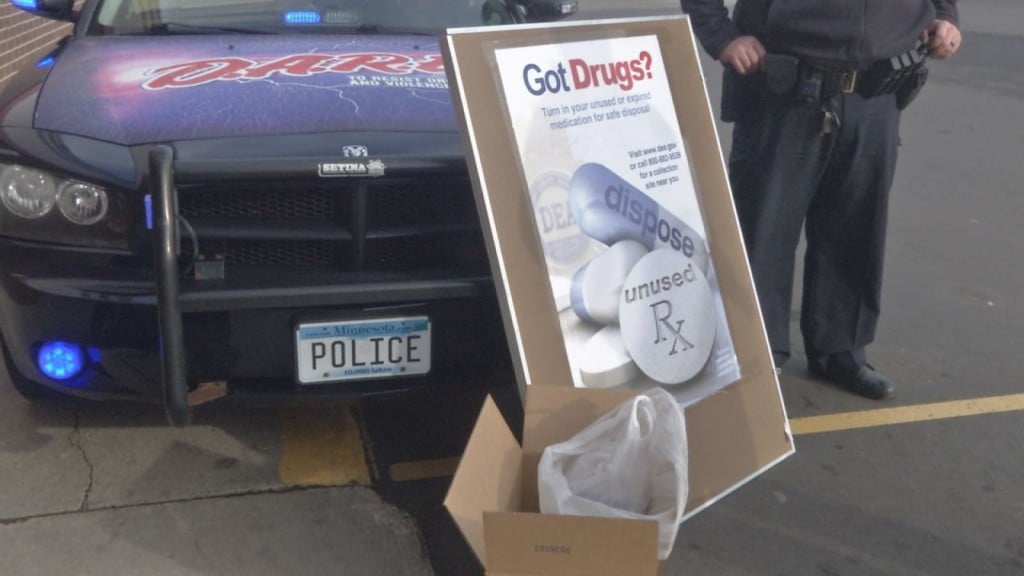 MOORHEAD, Minn. — People dropped off their unused prescription medications at various locations around Moorhead.
Officers from the Moorhead Police Department set up bins outside Hornbacher's locations in north and south Moorhead.
This was one of two "take–back" events that the department puts on each year.
One officer says there was a line of people waiting to drop off their medication when he arrived this morning.
"I've already filled up a few boxes already this morning, and I've only been here a short time. We want to get these off the street and out of your cabinets, so we can prevent some of those overdoses and accidental poisonings and things like that," said Officer Ethan Meehan, a school resource officer for the Moorhead Police Department.
If anyone have unused medication but was unable to drop them off today, bring it to the Moorhead Police Department.