Fargo High Risk Sex Offender Notification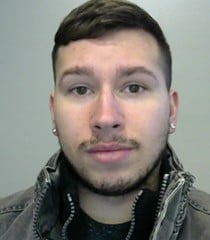 FARGO, N.D. – Police are letting you know of a high risk sex offender living in Fargo.
29-year-old Joseph Pugliese III is living at 311 7th Avenue North.
He was convicted of luring a minor by computer in Ward County in 2014. Pugliese met a 17-year-old girl online and asked her to send him sexually explicit pictures. He also offered her $15 million to have sex with him. He met the victim and had sex with her even though she said no several times.
Pugliese is on the sex offender registry for life.