Grand Forks Police make arrest in fatal stabbing Sunday night
Police say a suspect is in custody.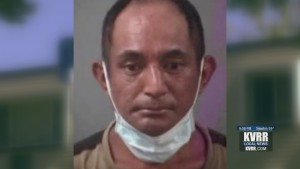 GRAND FORKS, N.D. – A Grand Forks man is charged with murder after police say he stabbed a man Sunday night who later died of his injuries.
It happened at an apartment in the 2200 block of 17th Street South at around 10:00. That's when police found 46-year-old Ram Monger of Grand Forks with stab wounds to his abdomen. He was taken to Altru Hospital where he later died.
44-year-old Sahadev Ghalley will make his initial court appearance Tuesday morning.
Police say Monger and Ghalley knew each other and that this is an isolated incident. There is no threat to the public.
The investigation is ongoing, and anyone with information is asked to contact Grand Forks Police.