West Fargo police officer's funeral set for May 26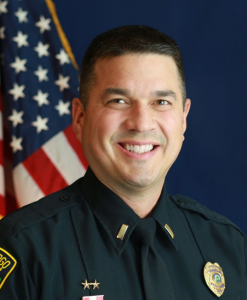 FARGO (KVRR) – Funeral services have been scheduled for West Fargo Police Officer Adam Gustafson.
The funeral will be next Wednesday, May 26 at 1:00 p.m. at Northview Church, 3401 25th St. S. in Fargo. Police Chief Denis Otterness says there will be limited seating for the public. The funeral will also be livestreamed.
Gustafson was 40.  He died from a heart attack while on duty at police headquarters Tuesday.  Gustafson had just returned from training at the police firing range.
Gustafson was a member of the West Fargo Police Dept. for more than 10 years.
Korsmo Funeral Service of Moorhead is handling arrangements.