Salmonella outbreak linked to onions in 37 states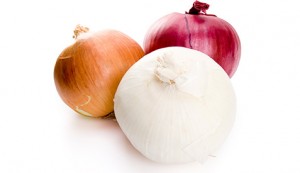 FARGO (KVRR) – The Centers for Disease Control says a salmonella outbreak linked to onions from Mexico has affected 37 states including the Dakotas and Minnesota.
The CDC's website says more than 650 people were sickened nationwide.  At least 23 people have been sickened in Minnesota, 4 in North Dakota and 8 in South Dakota.
The illnesses are linked to whole red, white, and yellow onions distributed by ProSource Inc. that were imported from Chihuahua, Mexico.
The CDC says most people infected with Salmonella experience diarrhea, fever, and stomach cramps.  Symptoms usually start 6 hours to 6 days after consumption.  Most people recover without treatment after 4 to 7 days.