Mike Lindell says FBI seized his cellphone in Mankato drive-thru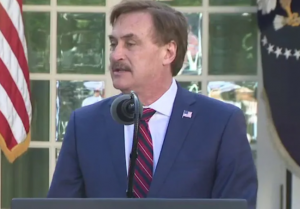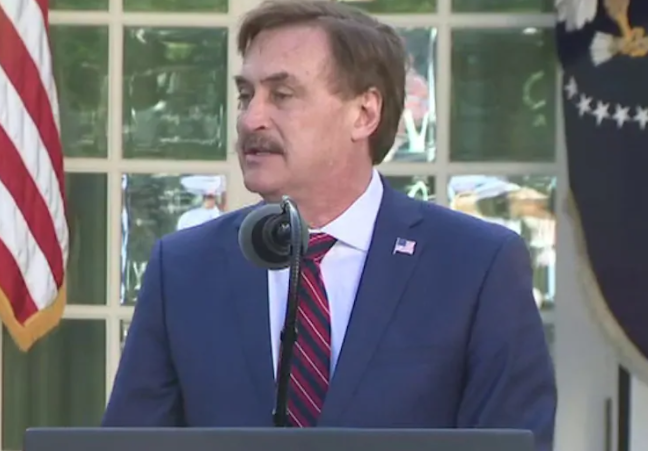 WASHINGTON – MyPillow chief executive Mike Lindell said Tuesday that federal agents seized his cellphone and questioned him about a Colorado clerk who has been charged in what prosecutors say was a "deceptive scheme" to breach voting system technology used across the country.
Lindell was approached in the drive-thru of a Hardee's fast-food restaurant in Mankato, Minnesota, by several FBI agents, he said on his podcast, "The Lindell Report." The agents questioned him about Dominion Voting Systems, Mesa County Clerk Tina Peters and his connection to Doug Frank, an Ohio teacher who claims voting machines have been manipulated, he said.
The agents then told Lindell they had a warrant to seize his cellphone and ordered him to turn it over, he said. On a video version of his podcast, Lindell displayed a letter signed by an assistant U.S. attorney in Colorado that said prosecutors were conducting an "official criminal investigation of a suspected felony" and noted the use of a federal grand jury.
"Without commenting on this specific matter, I can confirm that the FBI was at that location executing a search warrant authorized by a federal judge," FBI spokeswoman Vikki Migoya said in an email.
Federal prosecutors have been conducting a parallel investigation alongside local prosecutors in Colorado who have charged Peters with several offenses, including attempting to influence a public servant, criminal impersonation and official misconduct. The Republican was elected in 2018 to oversee elections in Colorado's Mesa County. A deputy clerk, Belinda Knisley, was also charged in the case, pleaded guilty and was sentenced to two years of probation.
Lindell said the federal agents had also questioned him about when he first met Frank, who is among a group of people who have been traveling across the U.S. meeting with community groups claiming to have evidence that voting machines were rigged in the 2020 election.