Gunman kills 10 near Lunar New Year festival in California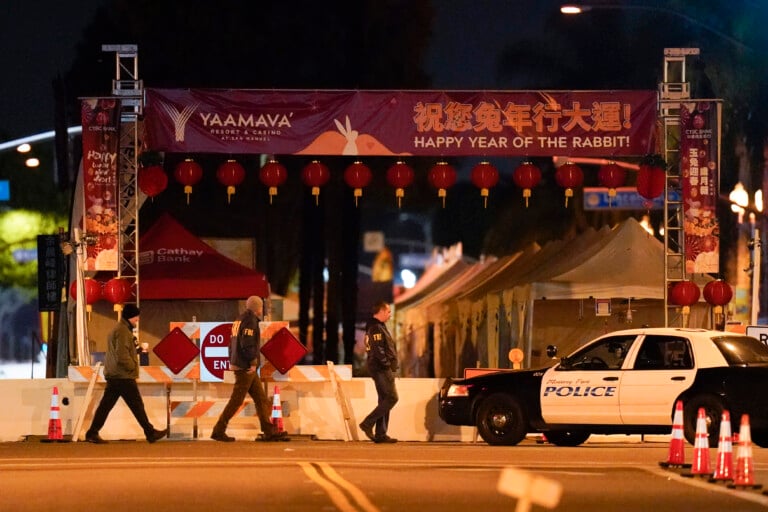 MONTEREY PARK, Calif. (AP) – A gunman killed 10 people at a ballroom dance studio amid Lunar New Year celebrations and then may have tried – but failed – to target a second dance hall.
That's according to authorities in the Los Angeles area, where an urgent search was underway for the suspect.
LA County Sheriff Robert Luna said the shooting late Saturday at the Star Ballroom Dance Studio in Monterey Park left five women and five men dead and wounded another 10 people.
Then 20 to 30 minutes later, a man with a gun entered the Lai Lai Ballroom in nearby Alhambra.
Luna said it's still unclear whether the events are connected.