Vikings hire Brian Flores as defensive coordinator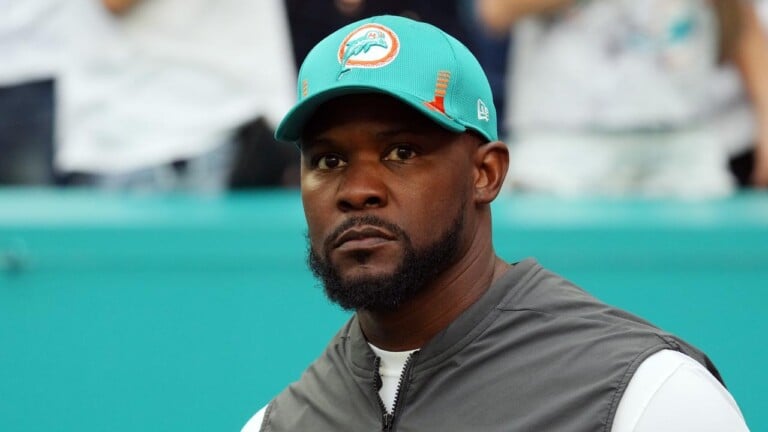 EAGAN, Minn. (FOX 9) – The Minnesota Vikings have found their new defensive coordinator and it's a coach widely respected across the NFL.
The team announced Monday it has hired Brian Flores to replace Ed Donatell, who was fired last month after the defense finished 31st in the NFL in total yards allowed. Flores was a candidate to be the defensive coordinator for the Denver Broncos, and had interviewed for the Arizona Cardinals' head coaching job.
Flores spent three seasons as the head coach of the Miami Dolphins from 2019-21 before being a senior defensive assistant and linebackers coach for the Pittsburgh Steelers last season.
Flores also made national headlines last February, filing a class action lawsuit against the NFL, New York Giants, Broncos and Dolphins, on accusations of racial discrimination. In the lawsuit, he found out over text messages that the Giants were hiring Brian Daboll to be their head coach before they interviewed Flores, which would be in violation of the Rooney Rule. Teams in head coaching searches are required to interview at least one minority candidate before announcing a hire.
Flores will be tasked with revamping a defense that in a 3-4 scheme was among the worst in the NFL under Donatell. Against the Giants in the NFC Wild Card Playoffs, Daniel Jones became the first quarterback in league history to pass for at least 300 yards, two touchdowns and run for at least 70 yards.
The Vikings also set a franchise record with allowing at least 400 total yards in five straight games. The interview process to replace Donatell included Ryan Nielsen, Sean Desai, associate head coach Mike Pettine and Flores.
Flores also spent a decade working under legendary coach Bill Belichick with the New England Patriots.