Victim in Moorhead homicide identified, half-brother charged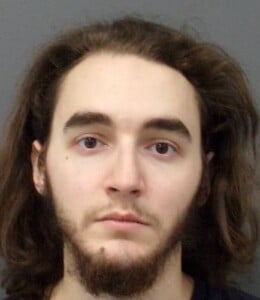 MOORHEAD (KFGO) – Moorhead police have released the name of a man who they say was murdered late last Thursday night. He was Dustin Momerak.
The Ramsey County Medical Examiner's Office in St. Paul says Momerak died of multiple sharp and blunt force injuries.
25-year-old Douglas Swenson II of Moorhead was arrested. Officers responded to a disturbance call at an apartment in the 3300 block of 12th St. S. They were met at the door by Swenson.
During questioning, police say Swenson became uncooperative and was tased. A weapon was recovered at the scene. Momerak and Swenson are half-brothers. Police say they don't believe there are any other suspects. Swenson has been charged with second-degree murder. Bond is set at $2 million.
The Bureau of Criminal Apprehension is assisting with the investigation.