Former Hubbard County Commissioner accused of grooming teen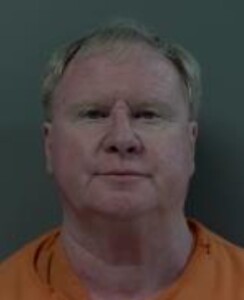 HUBBARD COUNTY, Minn. (KVRR/FOX 9) — A former Hubbard County Commissioner and school bus driver is accused of grooming a 13-year-old boy.
Fifty-nine-year-old Danny Stacey is charged with first-degree attempted sexual conduct and electronic solicitation of a minor.
The Minnesota BCA says Stacey had been a DARE officer and volunteered with the Boy Scouts.
According to court records, Stacey would deactivate bus cameras and keep the teen last on the bus.
The teen also says he went to Stacey's motor home in November for "therapy time."
He reported Stacey gave him a phone and told him to go into the other room to do sexual acts. He says he heard Stacey making sexual noises on the other side of the door.
Phone records also show that Stacey looked how to delete activity and data.
There's concern there could be more victims.