Forman, ND Man Arrested On Drug Charges After Searches Carried Out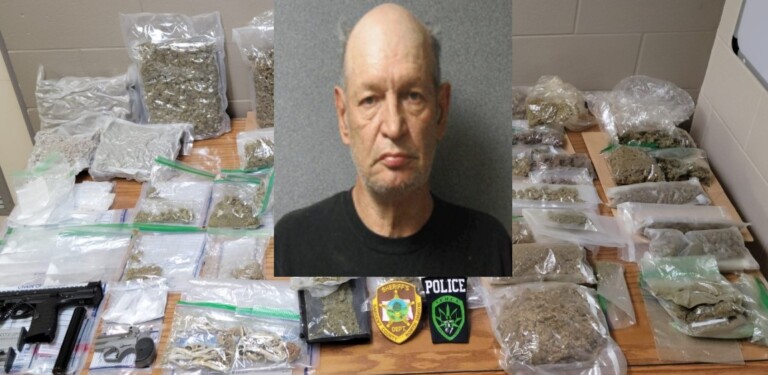 FORMAN, N.D. (KVRR/KFGO)– A Forman, North Dakota man is arrested on drug charges after multiple search warrants were served.
63-year-old Jay Diegel is in jail in Wahpeton.
Sargent County Sheriff Travis Paeper says deputies and drug task force agents found 12 pounds of marijuana, a 1/4 pound of meth, LSD, hallucinogenic mushrooms, ecstasy and marijuana wax during the search.
Two handguns, a homemade silencer, and $2,200 in cash were also seized.
The Dickey County Sheriff's Office assisted with the investigation.