A Mystery in Kittson County: The Disappearance of Dawn Carlson
Dawn Carlson disappeared on October 2, 2013 after visiting with family in Karlstad, Minnesota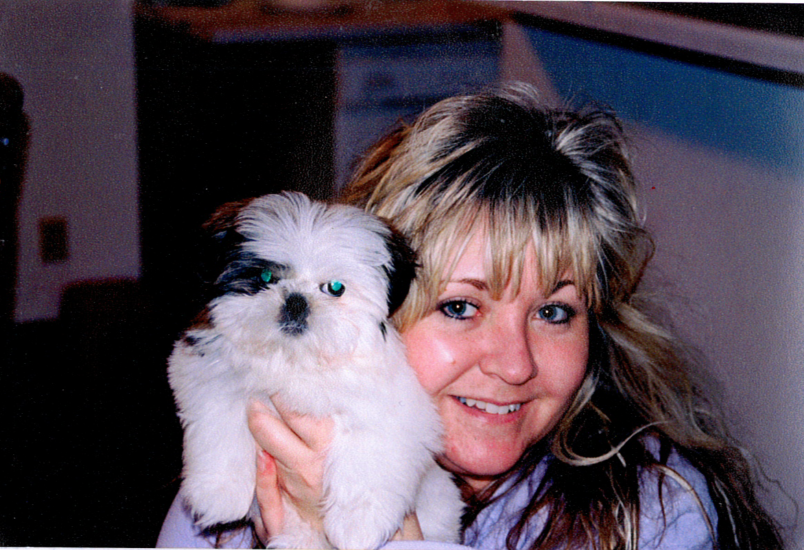 KITTSON COUNTY, Minn. — (See Video Below) Dawn Carlson disappeared on October 2, 2013 after visiting with family in Karlstad, Minnesota.
She hasn't been seen since.
Dawn's story is filled with conflicting details and puzzling clues.
Investigators say her case isn't cold but after more than two years and without any new leads, Dawn is still at the center of a Mystery in Kittson County.
A kidnapping, jealousy, revenge and murder can all be found in the critically acclaimed and Oscar winning movie, "Fargo".
It captured the very essence of suspense and mystery, all within the backdrop of a quiet and peaceful setting.
It wasn't too hard, considering much of the movie was shot in and around Hallock, Minnesota, the largest city in Kittson County, which also serves as the backdrop for our story.
Those of you who say movies aren't real-life, then consider the disappearance of Dawn Carlson and you've got a real-life mystery on your hands.
She was on her way to an appointment in October of 2013 but she never made it.
Dawn and her black 2001 Mercury Sable haven't been seen since.
"It wasn't an easy story," said DeAnn Carlson.
DeAnn is Dawn's older sister.
She said she spoke to Dawn the day before she went missing.
"She was concerned about maybe some checks that had bounced and if I knew if somebody was looking for her.  You know, just another crisis," said DeAnn.
She said Dawn had been struggling with her health for years and even allowed us to take look at her personal health journal.
Dawn writes about working as a golf pro and passing her playing agility test on the first try.
On top of working at golf courses and teaching lessons, she was an avid hunter and talented artist who sold her wildlife paintings to help make ends meet.
"She was a hard worker," said DeAnn.
But unfortunately, golf was short lived.
"She was at a golf course when she got bit," said DeAnn.  "So her health problems…they started going down-hill."
Dawn writes in her journal she believed she might have been infected with Lyme Disease.
But after several negative tests by doctors that seemed to rule out the debilitating illness and after multiple medications that were prescribed to her but never seemed to help, DeAnn said Dawn began battling depression.
"'I'm so sick', 'I feel like I'm dying'," said DeAnn about what Dawn used to say to her. 'Nobody's helping me'."
DeAnn said she knew Dawn was struggling with a lot of things in life.
"Insufficient funds checks," admitted DeAnn. "They were just something she was worried about.  I think she might have had two or three but after she got her social security disability check, they'd eventually clear anyway."
But there was a glimmer of hope.
Dawn said she had been approved for heating assistance, to help her with the cold Minnesota winters we all know so well.
"But she never showed up to get the money," said DeAnn.
She said Dawn was stopping by their aunt's house first and it was their aunt DeAnn heard from next.
"She just felt like Dawn was nervous," said DeAnn. "She was worried about her."
She went to Dawn's house, but her sister wasn't there.
"I checked the house there was nobody here, the car wasn't in the yard, I tried calling but there was no answer," said DeAnn. "So a few days later, I made a missing persons report with the sheriff's office."
"I was the initial officer who was working the day she was reported."
Kittson County Sheriff's Deputy Mark Wilwant is the lead investigator on Dawn's case.
"She didn't really have a fond liking of law enforcement," said Deputy Wilwant. "She was battling depression and we'd go do a welfare check and she didn't like us being there."
But Deputy Wilwant said a couple of weeks before Dawn's disappearance, she called the sheriff's office and said she wanted to apologize.
"Kind of like she wanted to make amends…telling us that she was going to start her life over," said Deputy Wilwant.
So when DeAnn came into the sheriff's office on October 2nd to say Dawn appeared to be missing, Deputy Wilwant said they weren't concerned right away.
"Well, you know, she's been telling us that she's planning on moving that she's going to start her life out someplace else and we're like, maybe that's what she's doing," he said.
The investigation has not been without its conflicts.
Remember how DeAnn said their aunt was worried about Dawn after leaving her house?
It's not what Deputy Wilwant said he was told.
"She was totally surprised by the whole thing too," he said, in regards to DeAnn and Dawn's aunt. "She didn't throw up any red flags and she didn't notice anything different either."
Dawn was officially declared missing on October 5th, 2013.
"That car hasn't been re-licensed since she disappeared," said Deputy Wilwant. "We checked all the local salvage yards. To be abducted or whatever, the car should turn up somewhere."
"She ran into somebody or she got lost," said DeAnn. "I just don't believe that she left that morning intending not to come back."
Stepping into Dawn's house is like taking a step back in time.
Everything, completely how she left it from October 2nd, 2013.
Except for one thing.
It's the reason why many people believe Dawn just didn't get into her car and drive away.
"With her dogs being in the house…I mean, those were her babies," said Deputy Wilwant. "I don't think she would have left her dogs like that."
The search for Dawn started and a lot of agencies pitched into help.
"The fire departments went out and did grid searches from the area from where she lived to Karlstad and state patrol came up with aircraft," said Deputy Wilwant. "The dive teams have been up checking some of the gravel pits.  Her cell phone had no activity.  Her social security we got it and checked all that…nothing had been changed."
And like her home, frozen in time, her family waits.
"We're just kind of…in limbo…'cause we don't really know what to do," said DeAnn.
Deputy Wilwant said it's especially hard for him when Dawn's mother calls.
"She's probably the one that's taken it the worst," he said quietly. "That folder right there…it stays on my desk.  It doesn't go anywhere.  You've done everything you think you can do for checking into everything and not coming up with a result?  That's tough.  It's frustrating."
It's peaceful here in Kittson County.
It's easy to see why Dawn tried to capture some of it in her paintings.
Dawn Joy Carlson wasn't someone regarded of high social standing.
But she was a caregiver, a friend, a sister, a daughter.
Because for all the things Dawn Carlson is, was, or could have been, one thing is clear as the skies that stretch far over Kittson County.
Dawn Carlson is missing…and her disappearance remains a mystery.
Members of Dawn's family are offering a reward and have hired a private investigator to look into her case.
The Minnesota BCA also has an open investigation but did not return our calls for an interview.