"Operation Winter Harvest" Results In Dozens Of Arrests In Fargo-Moorhead
A joint operation by the Metro Street Crimes Unit and the U.S. Marshals Service resulted in the arrest of 26 fugitives over seven weeks.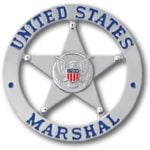 It's called "Operation Winter Harvest".
Among the significant arrests were Hector Otoniel Flores and his brother Hector Lieonel Flores.
Hector O. was wanted on a Minnesota warrant for second degree murder.
Hector L. had a nationwide warrant for selling drugs.
The brothers were arrested during a lengthy SWAT standoff on Halloween in Moorhead.
Cameron Desjarlais was wanted for warrants in North Dakota and South Dakota.
He was found along with Jenna Schultz in south Fargo along with large amounts of meth, cash and a stolen vehicle.
Tyquan Presha was arrested for a drive-by shooting in North Fargo last summer and has been charged with felon in possession of a firearm.
Of the 26 people arrested, 13 had ties to gangs and 12 had gun offenses.