Minnesota Travelers Get Heads Up From TSA About IDs
When it comes to IDs, Homeland Security says the Land of 10,000 Lakes is missing something.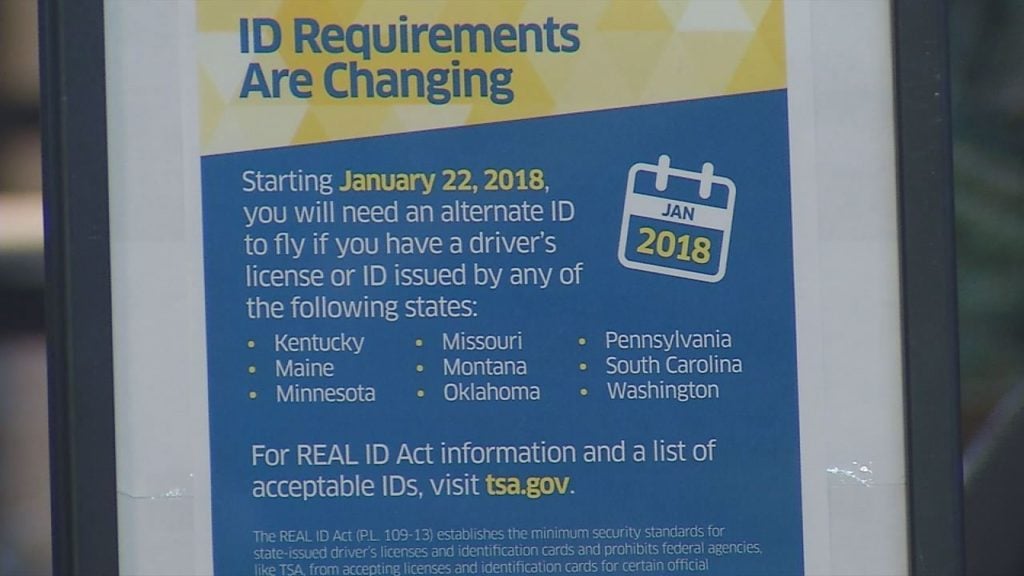 When it comes to IDs, Homeland Security says the Land of 10,000 Lakes is missing something.
In a year, it could keep people from flying.
"In about three or four years, everyone will have to have this compliance license if they want to get on a plane with their license," said Democratic Senator Scott Dibble of Minnesota.
If you've flown out of Fargo or the cities since December 15th, you've probably read this sign at the TSA line.
Minnesota is one out of nine states that has yet to take extra security measures on all state issued ID cards.
The request to take that extra step went to all states  from Homeland Security after the terrorist attacks on September 11, 2011.
In May, the Minnesota House voted 87 to 42 to approve the "Real ID" Act in Minnesota.
Lawmakers are still working on how exactly that's going to happen.
"This pretty much has to happen this legislative session," said Sen. Dibble. "In order to allow the state enough time to do all of the various changes to the processing of drivers licenses, getting the protocol for proof of identity, making sure all of the security features are in place…"
"Real IDs" are equipped with electronic radio frequency identification chips.
"To issue these new kinds of licenses they need a little bit of lead time so that they can start issuing them in the coming year or so that they are in compliance with the federal timeline," added Sen. Dibble.
You are still good to fly with the standard Minnesota ID at this time.
Additionally, you can always use your passport or a military ID.
You can find all of the TSA approved forms of identification here.
If you don't have the new ID by January 2018, that's when you'll need to explore other options if you want to travel.
Currently you can request to get an enhanced Minnesota ID that meets Homeland Security's requirements.
The cost is $15 and it's only available at certain DMVs.