Snow and Icy Roads Keep Minnesota Troopers Busy Along I-94
Troopers say they responded to more than 40 reports of drivers off the road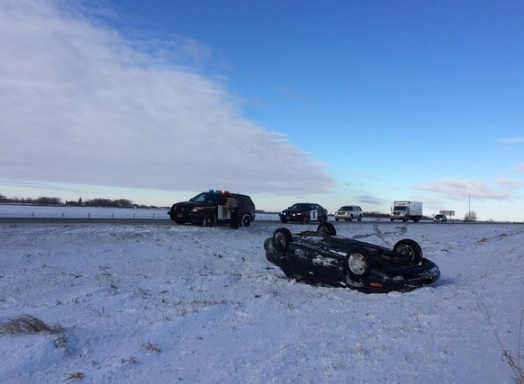 Un-suspecting drivers hit icy roads in Minnesota and kept the State Patrol busy.
Sgt. Jesse Grabow says troopers responded to nearly 40 reports of vehicles sliding off the road and took about 20 crash reports after blowing snow covered icy patches of I-94 between Moorhead and Alexandria.
Grabow says drivers hit those patches, not knowing the ice was there and were taken by surprise.
Troopers also responded to crashes on Highway 10 east of Moorhead.