Senator Hoeven Asking for More Help for Officers at DAPL Site
Senator John Hoeven says protesters who are still at the camps continue to create more challenges for law enforcement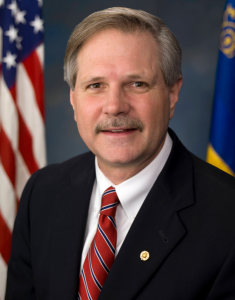 Senator Hoeven is encouraging the new director of the Bureau of Indian Affairs to provide more officers to help local authorities clear out the remaining pipeline protesters.
Hoeven also met with Interior Department nominee Ryan Zinke to talk about the challenges law enforcement continue to encounter by protesters illegally occupying Corps land.
He says there have been instances of trespassing, vandalism, theft and fire on privately owned ranch land.
Roads have been blocked or closed either by protest activity or law enforcement's response to it.
"The goal is to have federal law enforcement working with our state and local law enforcement to move people out of this protest site in an orderly way to keep people safe in that area," said Senator Hoeven.
With unusually heavy snowpack this year in Morton County, there will be spring flooding, which Hoeven says would put people in the area at risk.
U.S. Army Corps of Engineers Files Court Documents
The U.S. Army Corps of Engineers and two Native American tribes have filed court documents to stop the Dakota Access pipeline from being finished.
Dallas-based Energy Transfer Partners asked a judge in November to declare it has legal right to lay pipe under a Missouri River reservoir in North Dakota.
That's the remaining unbuilt chunk of the 1,200-mile pipeline.
ETP believes it has the necessary federal permission to drill under Lake Oahe, but the Corps and the Standing Rock and Cheyenne River Sioux tribes disagree.
The tribes worry the pipeline will harm the environment.