Judge Exceeds Recommended Sentence in Gaarsland Beating Death
Scott Moen is given a 20-year prison sentence in the beating death of Joey Gaarsland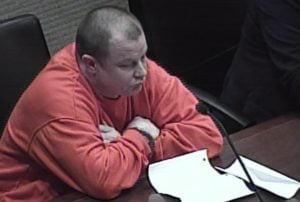 Scott Moen, the last of four men accused in the beating death of Joey Gaarsland, is given a 20-year prison sentence.
This exceeds the 15-year sentence recommended by prosecutors who say Moen has been cooperative since his arrest.
Moen was the first suspect to plead guilty in this case: one count of murder, and one count of conspiracy to commit aggravated assault.
Joey Gaarsland was beaten to death outside Rick's and Speck's Bar in Fargo in May 2015.
Gaarsland leaves behind a family of five, including two teenage daughters Ali and Madison Gaarsland.
Both daughters condemned Moen's role in the beating, saying he is different from the other suspects because he knew their father.
The two think Moen's sentence should have been longer.
They tell us the Gaarsland family will continue to honor the life of Joey in other ways now that the court cases are over.
On KVRR Local News, we'll show you what happened inside the courtroom as Gaarsland family members speak to the man who they say led the beating.