Man Gets Plea Deal in 2016 West Fargo Motel Standoff
Jan Michel Wangstad, 38, plead guilty to multiple charges and was given five years in prison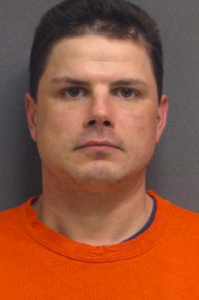 A plea deal and sentence for the man involved in an armed standoff at a West Fargo motel last March.
Jan-Michel Wangstad, 38, pleaded guilty to terrorizing, reckless endangerment, illegal possession of a firearm, criminal mischief and possession of a controlled substance.
An attempted murder charge was dropped.
Wangstand was given five years in prison.
He was arrested last March after police were called to the Rodeway Inn in West Fargo on reports of suspicious behavior.
Wangstad pulled a gun from his waistband and fired at an officer, setting off a standoff.
He eventually surrendered.