More Fake Money Found in Grand Forks
Authorities find several movie prop bills which passed off as if it were real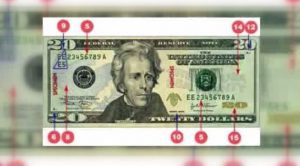 More funny money has been found, this time in Grand Forks.
Several fake $100 bills have been recovered in recent weeks.
The bills are marked "For Motion Picture Use Only" but appear to be real.
The bills have been passed at several locations in the region.
22-year-old Casey Talbert of Fargo was arrested for passing off movie prop bills as real money earlier this month in Fargo.