Fox Broadcaster Erin Andrews Battles Cervical Cancer
Andrews says her doctor declared her cancer free in late November of 2016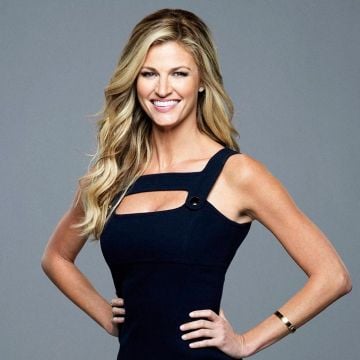 Fox broadcaster Erin Andrews announces she has been battling cervical cancer the last few months.
Andrews, who is 38-years-old, says she was diagnosed in late September after a routine check-up and had two surgeries to remove the cancer.
She says her doctors told her in November the surgeries were successful and she was cancer free.
Andrews says before going under the knife, she told her doctors since this is Fox's Super Bowl year, she would not be watching football from home.
She says she used her passion for sports to stay positive and focused on recovery.
The Super Bowl airs February 5th right here on KVRR.
DOCTORS URGE PARENTS, YOUNG ADULTS TO GET VACCINATED AND PREVENT CERVICAL CANCER
Researchers say fatal cervical cancer cases could be on the increase in the United States and that's why they are urging parents of teens and young adults to get screened.
Doctors say 80 percent of sexually active young men and women will be exposed to HPV, or human papillomavirus, which is the virus that causes 99 percent of cervical cancers.
Researchers say 77 percent of African American women and 47 percent of Caucasian women diagnosed with cervical cancer will die from it in the United States according to the new study.
Doctors say many parents don't get their children vaccinated against HPV due to misinformation about what the virus is.
"There's been a lot of resistance to the HPV vaccine, because 'Oh it's a sexually transmitted…' it's ridiculous," said Dr. Robert DeBernardo with the Cleveland Clinic. "You want your kids to be healthy. Why would you stop them from having something that could prevent a catastrophic cancer that kills young women?"
Dr. Debernardo says while certain cancers are genetic in nature, cervical cancer is not and it is another reason to get tested and vaccinated.