Acting Secretary of the Army Directs Corps of Engineers to Proceed with Easement
The acting Secretary of the Army, Robert Speer, says the Army Corps of Engineers will proceed with the easement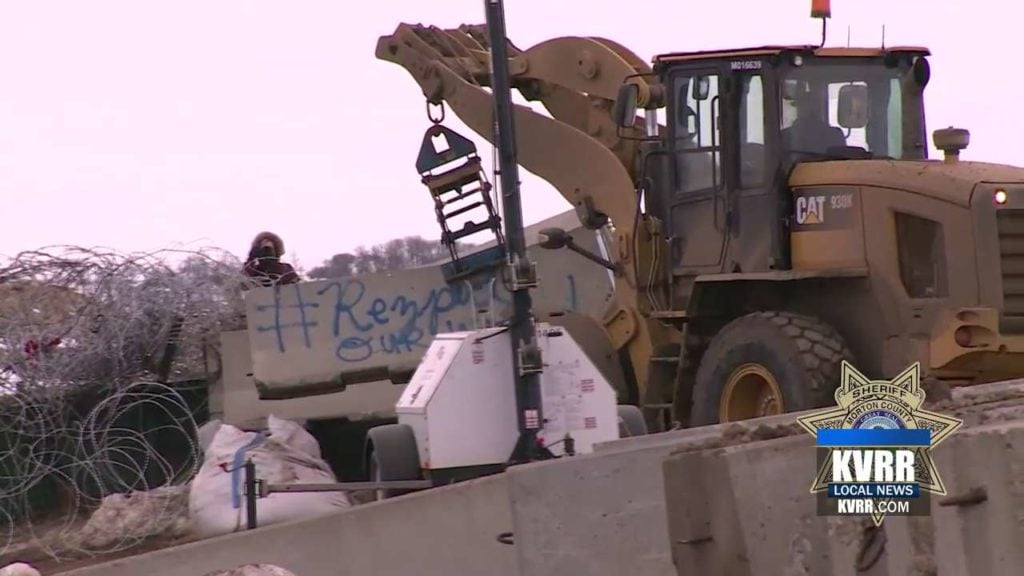 Senator John Hoeven says the acting Secretary of the Army, Robert Speer, informed him he has directed the Army Corps of Engineers to proceed with the easement needed to complete the Dakota Access pipeline.
The Indigenous Environmental Network issued the following statement:
"We are disgusted but not surprised by the Secretary of the Army's decision to recommend the easement on the Dakota Access Pipeline. Instead of following proper legal procedure and completing the Environmental Impact Study, the Army has chosen to escalate an already tense situation, go against their own processes, and potentially put people in harm's way. "
Senator Heidi Heitkamp also weighed in on the decision.
"Now that the Acting Secretary of the Army has directed the Army Corps of Engineers to issue an easement to complete the project, we know construction will move forward – though we are waiting on more information in regards to a timeline for when construction can begin. We also know that with tensions high, our families, workers, and tribal communities deserve the protective resources they need to stay safe."
Governor Doug Burgum has released a statement and says while the easement process has been revived, there's no timeline set.
"While we look forward to the safe completion of the pipeline, we will continue to work collaboratively with all parties to vacate and clean up the main protest camp to avoid an ecological disaster and to honor the Standing Rock Sioux Tribe's wishes for protesters to leave the area. Our top priority remains public safety, including the safety of residents of Morton and Sioux counties who have suffered hardship and disruption because of the protests."
CLEANUP OF PROTEST CAMPS CONTINUE
Cleanup is now underway at the encampment where pipeline opponents have protested for months.
The Standing Rock Sioux hopes to complete the work before any spring floodwaters.
Most protesters have left, and they've left behind abandoned cars, tents and trash.
Tribal Chairman Dave Archambault says the cleanup could take weeks. The cost isn't known.
It will be funded from $6 million in donations the tribe has received to support its pipeline fight.