Mayo Doctors say Governor Dayton's Cancer is Treatable
The governor announced he had cancer the day after fainting while giving Minnesota's State of the State address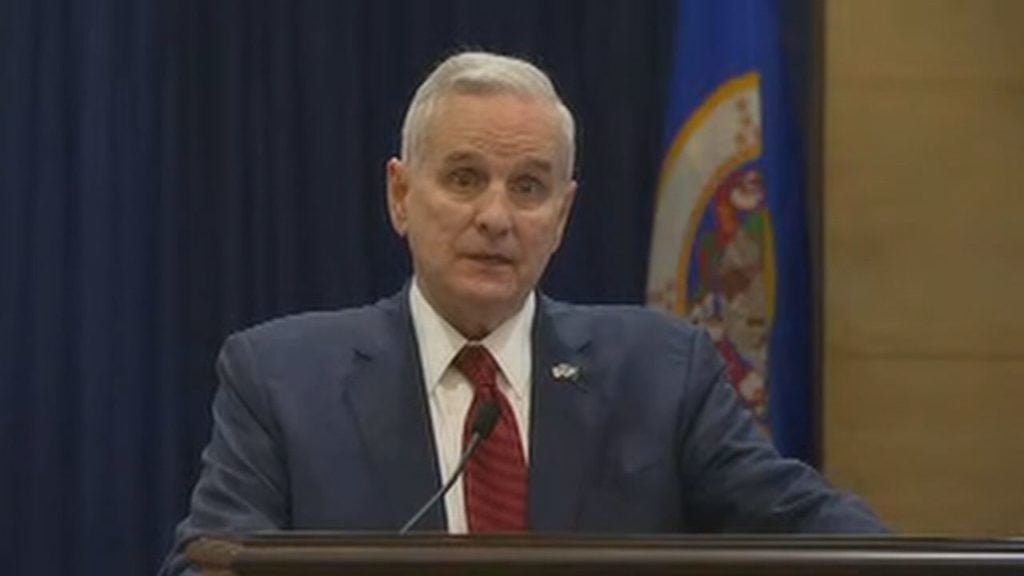 A Mayo Clinic official says Gov. Dayton's prostate cancer was caught early and is `treatable and curable'.
The governor was at the clinic Tuesday and Wednesday for more tests, which found no signs the cancer has spread, and to develop a plan of attack.
The official says Dayton can continue his executive duties.
Last week, the governor announced his cancer diagnosis one day after fainting at the "State of the State" address in St. Paul.
Doctors said his fainting spell was related to "standing for a long time while giving his speech and possible dehydration."
The 70-year-old governor is in his final two years in office.