Tuttle Man Sentenced in Sex Exploitation Case with Teen from the Philippines
Calvin Bernhardt has been sentenced to 50 years for his crimes against a 14-year-old girl from the Philippines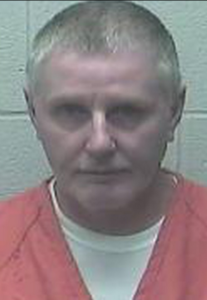 BISMARCK, N.D. — A Tuttle, North Dakota man has been sentenced to 50 years in prison for enticing a 14 year-old girl from the Philippines to send him sexually explicit pictures over the internet.
Calvin Bernhardt, 54, was found guilty after a four-day trial last October in Bismarck.
He was convicted of numerous charges including attempted sexual exploitation of a minor, attempted travel to engage in sexual acts with a minor and counterfeit currency.
Authorities say Bernhardt contacted the mother of the victim in the Philippines and instructed her to delete any images on the minor's cellphone.
He also told her not to talk to investigators.