Minnesota Announces First Child Death from the Flu This Season
A total of 715 people have been hospitalized since the beginning of the flu season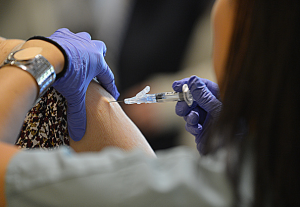 MINNESOTA — Minnesota has announced they have their first child death due to the flu this season.
Officials with the state Department of Health says this is their only known case so far but could not provide any other details about the case due to privacy concerns.
They say nearly 156 people were hospitalized with the flu last week alone and 715 people have been in the hospital in the last four months since the flu season began.
Officials are urging people to get the flu shot and if you have the flu, you should seek medical attention to measure the level of severity.