Two NDSU Students Killed In Car Accident
Two NDSU students were killed when their vehicle spun out of control on I-94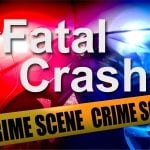 NDSU is mourning the loss of two students who were killed in a car accident last night.
The accident happened along I-94 just east of Moorhead.
According the Minnesota State Patrol, Danie Thomssen, Carson Roney and Haley Visto were traveling together going westbound on Interstate 94 around 10 on Saturday night when their car suddenly spun out of control.
There was snow and ice on the road when the car hit a guardrail in the median.
Unfortunately, 18 year old Thommsen, who was driving, did not survive the accident along with 19 year old Roney.
The other passenger, Visto was taken to Sanford in Fargo with non-life threatening injuries.
Thommsen was from Bismarck, North Dakota and Roney was from Oakes, North Dakota.
Both teenagers were sophomores at NDSU on their way to getting their degrees as biological science.
According to Thommsen's Facebook page, she was also a part of the marching band.
NDSU President Dean Bresciani released a statement, offering condolences.
It reads, 'The NDSU community is deeply saddened by this tragedy and extends sincere condolences to the families, classmates and friends of Danie and Carson.'
President Bresciani also says NDSU will continue to provide care and support during this tragic time within the community.
People on social media have been expressing their grief on NDSU's Facebook page throughout the day.
Comments read, 'So sad! Rest in peace and love to you that were taken too soon' and 'I am so sorry to the families involved and the NDSU community.'
Morgan Parrish, KVRR Local News.
According to the Minnesota State Patrol, all three students were wearing their seatbelts at the time and alcohol was not a factor.