Gov. Burgum Issues Evacuation Order for Main DAPL Protest Camp
Gov. Burgum said the garbage left at the camp is a threat to the Missouri River system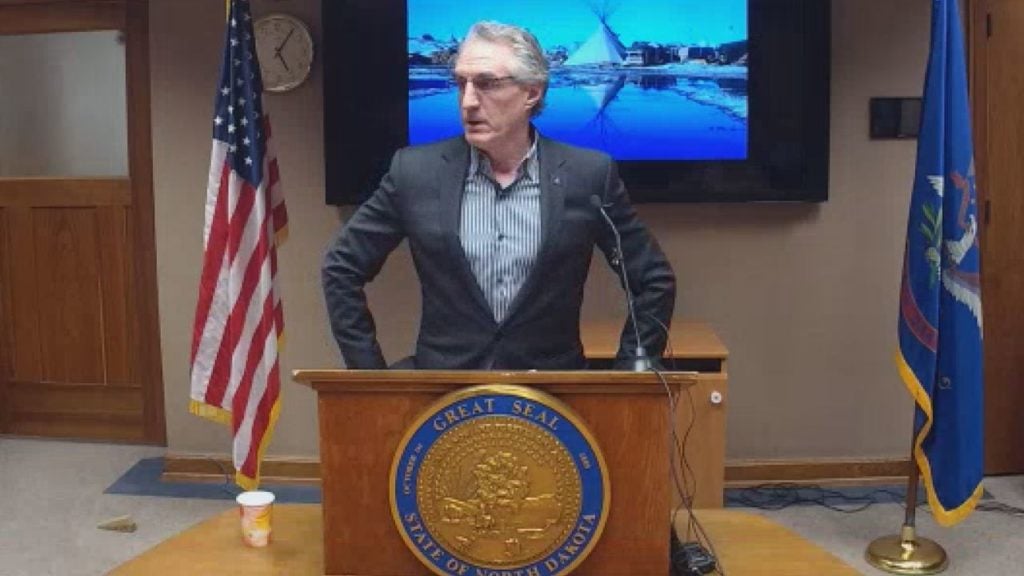 BISMARCK, N.D. — North Dakota Governor Doug Burgum isn't waiting.
He has issued an evacuation order for people at the main Dakota Access protest camp in Morton County.
The governor held a late-afternoon press conference in Bismarck to make the announcement.
He said the U.S. Army Corp's initial timeline of February 22nd to clear the camp out is no longer realistic.
With temperatures near 60, there are concerns runoff from the camp will pollute the rivers with human waste and trash and create a possible disaster.
"Everybody in North Dakota is on the clean water team," declared Gov. Burgum. "We all want clean water. We don't want to have the irony of a protest that began around protecting water to actually be right now in the Missouri River system. One of the biggest environmental threats to clean water in the Missouri right now is the camp itself."
The National Weather Service reports that watersheds including the Knife, Heart and Cannonball rivers should be on the watch for rising water levels near the end of the week.